Our Mission
We engage and connect people through shared experiences that positively transform individuals, organizations and communities.
Our Vision
We see a Rhode Island that is flourishing — economically, civically, culturally — built on a foundation of ever-improving human capital whose strengths and potential we spend each day revealing and igniting.
And we see the lessons of this lively leadership experiment being shared and amplified around the country and the world to nurture the kind of fully-engaged societies that create lasting, positive change.
Our Beliefs and Values
R

ecognizing leaders and investing in their personal and professional growth and connections with one another will result in individual, collective and statewide transformation.
It is vital to bring everyone to the table to collectively identify and solve challenges facing our state.
Experiencing transformative experiences in a cohort creates an environment for bridging across differences.
Large-scale change requires a broad network of individuals, with deep and personal connections based on trust and respect, who are able to have frank discussions.
With each class, long-term relationships are created which continuously generate new energy through contributions and exchange of ideas amongst the broader LRI network.
We believe in the power of shared best practices and shared learning to enable our state to go further, faster.
We are open to anyone seeking to move the needle of tough challenges within our state.
We value contributions over formal credentials.
We embrace diversity and divergence.
Our Impact
From "weaving back the civil fabric" of RI cities/towns to "outstanding leadership innovations" to moving the needle for statewide workplace engagement, Leadership Rhode Island's impact has been honored locally, regionally and nationally with five awards in the past five years from Common Cause RI, Association of Leadership Programs, GoLocal, and the Rhode Island Press Association.
"The most outstanding combination of networking and education available in the state today."
Michael Friedman (LRI '16), Clubhouse Capital
"My Leadership Rhode Island journey made me better and inspired my continuing commitment to making everything around me better."
Will Bundy (LRI '02), Director, Gravely Research Group, Naval War College
"You'll never be the same after you've been through this experience."
Nondas Voll (LRI '85), Executive Director (retired), Fund for Community Progress
"I am amazed and impressed with the enormous positive impact LRI has had on our state."
Richard Staples (LRI '90), Retired, Fannie Mae
"I was able to step outside my day-to-day comfort zone, engaging in thoughtful, action-oriented interactions with a diverse cast of characters."
Dana Borrelli-Murray (LRI '12), Executive Director, Highlander Institute
"It's a life-changer. There are few places left where you can quite freely discuss your ideas with so many others."
Gary St. Peter (LRI '92), Principal (retired), SP&K
"Apply if you wish to expand your thinking, want to be a part of an extraordinary group having a positive impact on Rhode Island, and are looking for adventure."
Claudia Cardozo (LRI '11), Community Development Manager, Coastway Community Bank
"The intended consequence is very simple - sustainable relationships are built that have a positive impact on our state."
Steven O'Donnell (LRI '04), CEO, YMCA of Greater Providence
"Participation in LRI was a gift that continues to pay dividends 25 years after graduation."
Martha Conn Hultzman (LRI '91), Director, Citrin Cooperman
"I have watched LRI cross lines and broaden and expand its definition of leadership while becoming much more visible in the social and cultural landscape."
Donald King (LRI '02), Creative Director, King Saint Germain
"It was the most gratifying and 'out of the box' professional and personal 'Rhode Island-centric' development experience I have ever been a part of."
Captain Vincent McAteer (LRI '15), Office of Community Outreach, Cranston Police Department
"Seldom, if ever, will you be able to share ideas with such a diverse community of leaders, as you will in LRI."
Jane Fusco, (LRI '03), Marketing Manager, University of Rhode Island
"It is a truly transformational experience."
Bill Allen (LRI '87), Adjunct Lecturer, Brown University
"It's incredibly informative, a truly unique experience. The people involved make this time so worth it."
Jennifer Luxmoore (LRI '10), Owner, Sin Desserts
"What you experience during your session day and the leaders you will interact with can not be replicated."
Ed D'Arezzo (LRI '08), Retired, Assistant Director of Health, RI Dept of Health
"LRI opened my eyes to the many facets of complex issues in our state, far beyond what reading papers and listening to news outlets did. "
Kelly Nevins (LRI '06), Executive Director, The Women's Fund
"LRI helped me to develop the ability to extract the individual capabilities of diverse leadership styles while engaging and empowering those in my community."
Sixcia Devine (LRI '07), Founder of Caritas Smile and CEO of Sixcia Business
"LRI isn't going to tell you how to do it, but it will connect you with people who will help you achieve it, because they want it, too."
Jacob Brier (LRI '14), Co-Founder & Chairman, LIFEcycle Inc.
"One of the best things I've ever done!"
Ruth Clegg (LRI '98), Artist & Owner, Angell Fine Arts
"LRI affords a space for conflicting ideologies to meet and evolve, which is key to community progress in a time with so much partisanship and division."
Ray Two Hawks Watson (LRI '15), Founder/CEO, Providence Cultural Equity Initiative
History
Leadership Rhode Island has been a recognized leader among organizations of its type from the beginning in 1981. At that time, there were only a scattering of community leadership programs across the United States, while today there are hundreds. LRI has been an innovative pioneer, serving as a model and mentor for many of the groups that have followed.
Board of Governors
The Board of Governors serves as LRI's primary governing body. Responsible for the current state of the organization as well as for its future, the LRI Board leads in the development and execution of effective strategies consistent with LRI's mission and vision. It also provides financial management and directs all fundraising to ensure adequate resources for the organization. The Board also oversees and supports all LRI programs and services. Board members are widely respected Rhode Island leaders from a cross-section of community sectors, including business, finance, education, and community nonprofits.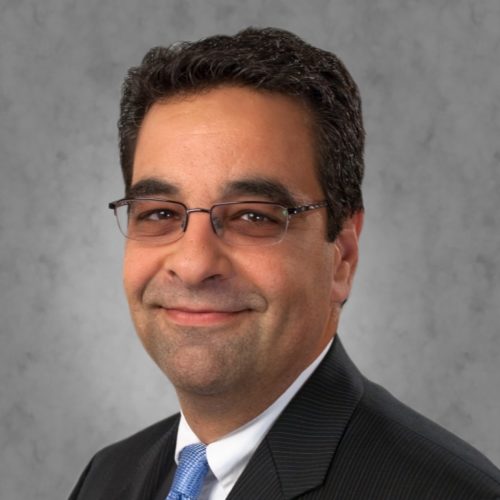 Paul Oliveira
Chair, LRI '07
Shareholder, Director of Tax Services, Kahn, Litwin, Renza & Co., Ltd
CliftonStrenghts Top 5:


Deliberative
Relator
Arranger
Harmony
Input
Mr. Oliveira received his Bachelor of Science in Business Administration from Bryant College in 1985 and his Master of Science in Taxation from Bryant College in 1990.

Paul is a Shareholder at KLR specializing in corporate tax advisory services. He is the Co-Chair of the Private Equity and Venture Capital Services Group and has 30 years of experience providing tax and advisory services. Paul's areas of specialty include mergers and acquisitions, compensation and benefits, state and local tax planning and IRS audit assistance. He has expertise in international structuring and operations, joint ventures and acquisitions, global transfer pricing strategies; US export incentives such as IC-DISC, US foreign tax credit, Subpart F and repatriation planning. He works closely with clients in a wide range of industries including technology, life sciences, e-commerce and traditional manufacturing and distribution companies.

Paul also has extensive experience with private and venture capital firms, assisting with fund-level US, state and local, and international compliance, tax services for related management companies, M&A assistance (including due diligence and deal structuring), and comprehensive business tax planning and compliance for portfolio companies. Prior to joining KLR in 2004, Paul was a tax partner with KPMG LLP.

In addition to his public accounting experience, Paul spent nine years in private industry as a corporate tax director.

Paul is a Certified Public Accountant in Massachusetts and Rhode Island and is a member of the Massachusetts and Rhode Island Society of Certified Public Accountants as well as the American Institute of Certified Public Accountants. Mr. Oliveira currently sits on the board of Leadership Rhode Island and is a member of the Lifespan Audit and Compliance Committee. Paul is a past chair of the Bryant University World Trade Day. In addition, Mr. Oliveira serves on the State Tax Committee of Associated Industries of Massachusetts (AIM). He is also a past adjunct professor in the Northeastern University Graduate Tax Program.

PAUL OLIVEIRA, CPA/MST
Shareholder and Director of Tax Services
poliveira@kahnlitwin.com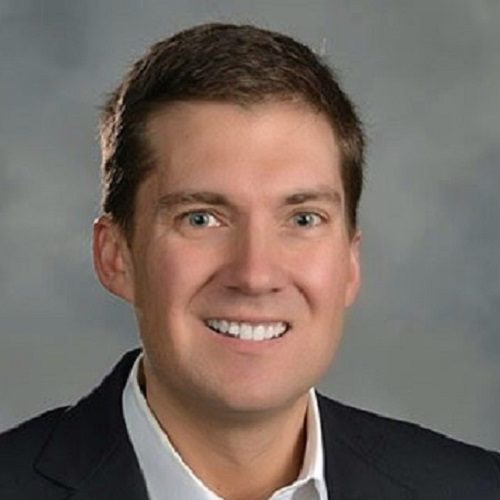 Ted Shallcross
Vice Chair, LRI '11
Senior Vice President & General Manager, Amica Mutual Insurance Company
CliftonStrenghts Top 5:


Individualization
Achiever
Adaptability
Relator
Maximizer
Ted currently serves as Senior Vice President and General Manager of Amica Life Insurance Company, responsible for overseeing all activities of the organization. He holds a Bachelor of Science degree in both economics and accounting, graduating cum laude from the College of the Holy Cross. He has been recognized as a Providence Business News 40 under Forty award winner for career and community accomplishments. He is a graduate of the 2011 Leadership RI core program, and he is a CPA, winning the Nicholas Piccione Gold Medal Award and KPMG Peat Marwick Award for obtaining the highest score on the exam in the State of RI.

Ted is also actively involved in the community, in addition to serving as vice chair on the Board of Governors of Leadership Rhode Island, he serves on the Board of Directors of the Providence Children's Museum, as well as various committees for the RI Philharmonic Orchestra and Music School.

Ted resides in East Greenwich, RI with his wife and two young children. In addition to spending time with his family, Ted appreciates being outdoors, playing golf, and enjoying the wonderful RI food culture.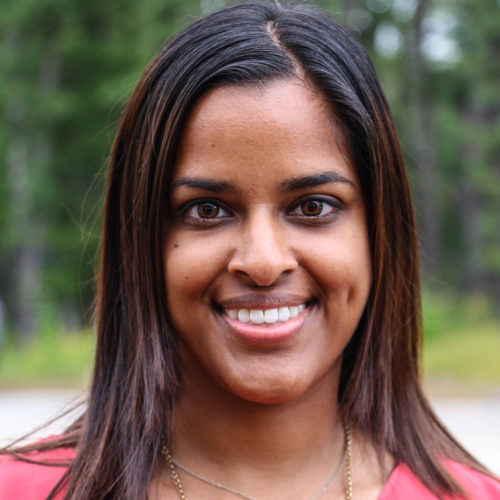 Sulina Mohanty
Treasurer, CLRI '06
CEO, BrightSpot Leadership, LLC
CliftonStrenghts Top 5:


Connectedness
Belief
Individualization
Maximizer
Positivity
Sulina Mohanty, a graduate of the University of Rhode Island and Arizona State University, has spent her career working in education in a variety of capacities supporting students, families, and schools in low-income communities. She currently works for Boston Public Schools running a leadership development and problem-solving program for schools. Additionally, Sulina is on the North Kingstown Juvenile Hearing Board, the Chairwoman of the North Kingstown Democratic Town Committee, and on the University of Rhode Island Alumni Association Board. In her free time, she loves working with local youth, teaching dance, traveling and spending time with friends and family.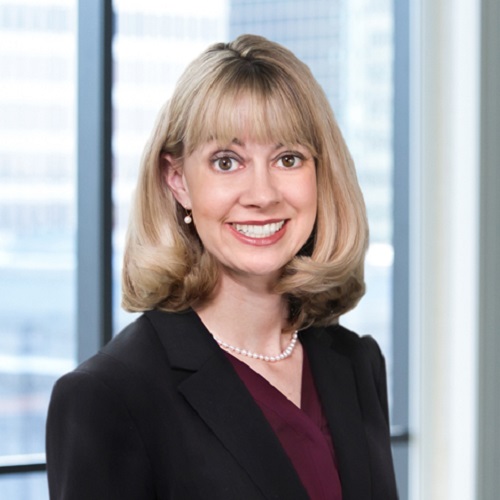 Nicole Benjamin
Secretary, LRI '13
Shareholder, Adler Pollock & Sheehan P.C
CliftonStrenghts Top 5:


Achiever
Discipline
Focus
Competition
Communication
As a litigator with more than a decade of experience, Nicole helps businesses and their legal departments achieve their objectives by reducing their liabilities, advising them on complex legal matters and defending unavoidable litigation in federal and state court.

Nicole has represented public and private companies, state departments, general officers and municipalities in high-stakes litigation ranging from contractual disputes to the defense of business tort, toxic tort, fraud, employment and constitutional claims. Her cases also have included litigation related to mergers and acquisitions, securities laws, intellectual property and banking laws.

Nicole places great emphasis on the efficient management of complex litigation and uses cutting-edge technology to serve her clients in all aspects of a case, from pre-suit to trial.

In addition to her trial court practice, Nicole handles appellate matters utilizing her previous experience as the lead law clerk to the Honorable Frank J. Williams during his tenure as Chief Justice of the Rhode Island Supreme Court. She also is the author of the blog On Appeal: The AP&S Appellate Law Blog.

Nicole has been recognized in the Up and Coming category of the 2015 and 2016 Chambers USA America's Leading Business Lawyers and she has been named Rhode Island Rising Star 2012 - 2017 by the publishers of Super Lawyers and 40 Under Forty by Providence Business News. She also is the recipient of the 2017 Rhode Island Bar Journal Lauren E. Jones, Esq. Writing Award and the Roger Williams University School of Law 2016 Alumni Service Award.

In addition to her position as Secretary of the Leadership Rhode Island Board of Governors, Nicole also serves on the executive committee of the Rhode Island Bar Association, the Rhode Island Chapter of the Federal Bar Association (Treasurer) and the Women's Resource Center (Vice President). She also serves on the Board of Directors of Roger Williams University School of Law.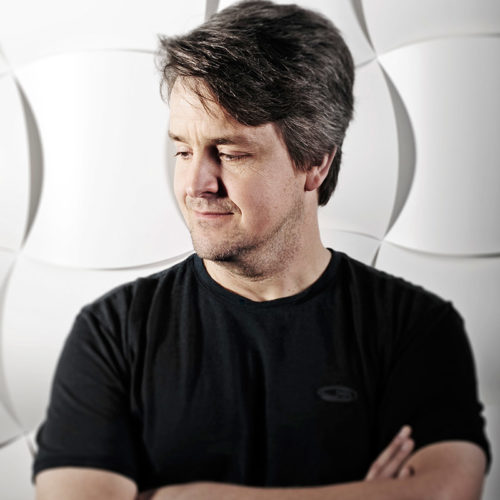 Alec Beckett
Member-At-Large, LRI '11
Creative Director, NAIL Communications
CliftonStrenghts Top 5:


Strategic
Input
Learner
Ideation
Responsibility
Alec is Creative Partner at Nail Communications which is—as much as it pains him to say it—an advertising agency based in Providence. The firm's work for Stonyfield, Mike and Ike, New Balance and others has won national and international awards for creativity. Nail's pro-bono campaign for the Rhode Island food bank won a Gold Effie award for effectiveness and has been licensed to food banks in several other states.

He is on the Board of Governors of Leadership Rhode Island and spends every other waking minute driving his kid to every %#$@!#% hockey rink in New England.

He is not entirely comfortable bragging about himself—particularly in the third person.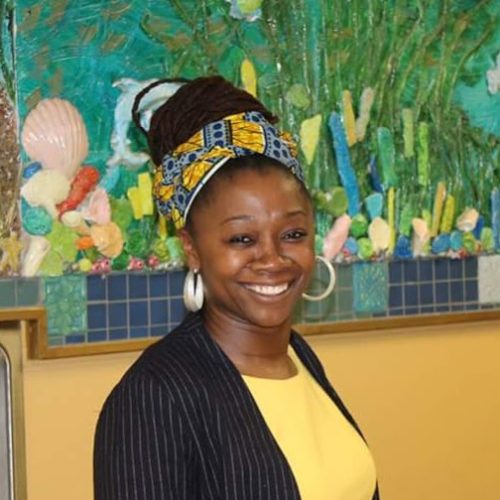 Angela Ankoma
Member-At-Large, LRI '14
Executive Vice President, Director of Community Investment, United Way of Rhode Island
CliftonStrenghts Top 5:


Futuristic
Connectedness
Strategic
Relator
Ideation
Angela Bannerman Ankoma works at the United Way of Rhode Island as Executive Vice President, Director of Community Investment. Angela studied both Public Health and Social Work at Columbia University and has varied experience in public health program design and implementation, HIV research, couples and family counseling and community-based initiatives that address the social, economic, political and systemic drivers of health inequalities. Angela is the Principal Investigator for a federally funded grant called Princes to Kings Mentorship Initiative (P2K), focusing on providing mentoring and support services African American, Southeast Asian, and Hispanic youth who live in Providence and have been identified as at-risk youth. P2K's overarching goal is to increase the high school graduation rate of minority adolescent males who go to school in Providence's South Side or West End.

In April 2014, Angela became the first female President of West Elmwood Housing Development Corporation in Providence's West End neighborhood; a community she has lived in for nearly 40 years. In 2010, Angela along with other residents in the West End community founded the grassroots resident group "Friend of Bucklin Park" whose efforts are focused on creating a safe and environmentally friendly urban park in Providence, RI. Former Providence Mayor, Angela Tavares, honored Angela in 2015 with the White House Drum Major Award for unsung heroes who have answered their call to service. Providence Business News honored Angela in 2013 as a recipient of the "40 under Forty" award for young leaders in the state of Rhode Island. Angela is a Leadership of Rhode Island graduate (Kappa II) and in June 2015 was nominated to the Board of Governors at LRI.

NeighborWorks America honored Angela with the Dorothy Richardson Award for Resident Leadership in August 2015, in recognition of her outstanding contribution to community issues. In November 2016, Oasis International awarded Angela a Leadership award for her "Commitment to Public Service and Public Health." In June 2016, Angela was honored with a Service Award for her "Extraordinary Commitment to Excellence as an Advocate for Healthy Communities and Affordable Housing," by Senator Juan Pichardo.

Angela has been happily married for over 10 years to her husband, Frank. They have 4 lovely children together, Aniah, Naseem, Zahara, and Ezekiel. Angela and Frank own a small business called Copa Menswear, a men's boutique, in the Reservoir Triangle neighborhood in Providence.

Twitter: @OhemaaAngie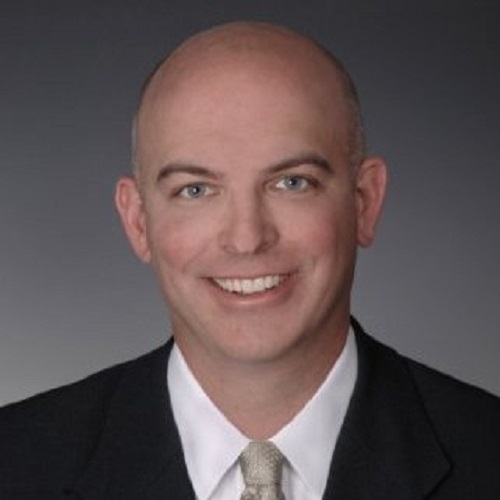 Steve Duvel
Member, LRI '12
Vice President, Rhode Island District Operations Manager, Gilbane Building Company
CliftonStrenghts Top 5:


Arranger
Relator
Self-Assurance
Analytical
Achiever
As Vice President, Rhode Island Operations Manager at Gilbane Building Company, Steve is a leader in the construction industry. With over 20 years of experience, one of his passions is mentoring young individuals in the field of construction.

Steve received a BS degree in Civil Engineering in 1993 from the University of Massachusetts. Early in his career, Steve traveled nationally, working for a company which remediated hazardous waste sites in the public and private sector. In 2000, Steve relocated to Rhode Island and since that time has provided leadership for many large-scale commercial building projects, including the URI Ryan Center, Connecticut Convention Center, Dunkin' Donuts Center Renovation (formally known as the Providence Civic Center), and the Worcester Psychiatric Hospital.

Steve is the Co-Chair of the Strategic Advisory Council of the Roger Williams University Construction Management Professional Advisory Board. Steve is currently a member of the Rhode Island chapter of the Associated General Contractors of America, Construction Management Association of America, and American Society of Civil Engineers. He graduated Leadership Rhode Island in 2012, was selected as the class speaker for his graduating class, and currently serves on the Board of Governors.

Throughout his career, at Gilbane, he has earned several awards and accommodations. He was nominated by Gilbane for the Iver Johnson Builder of the Year in 2008 and 2012 for demonstrating leadership in construction. In 2011 Steve was awarded the Class A Safety Award for outstanding performance in safety leadership. He was nominated for the Manager of the Year in 2012, representing the Gilbane New England Business Unit. In 2016 Steve earned the President's Innovation Award as well as the prestigious John J. McCoy Award for exemplifying Gilbane's core values.

As a father of three school-aged children, Steve regularly volunteers as an adult leader at the local Boy Scouts, Troop 2 - Barrington.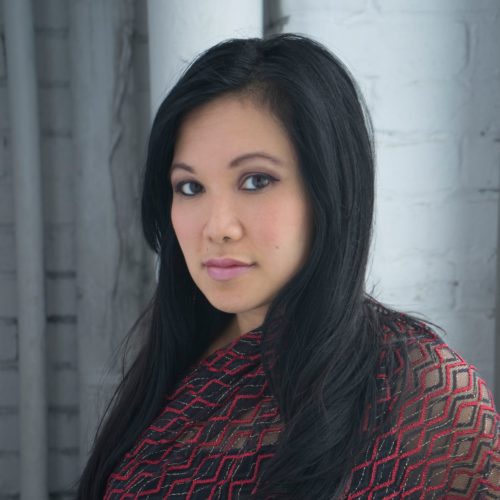 Ting Barnard
Member, LRI '15
Owner, Ting Barnard's Studio
CliftonStrenghts Top 5:


Learner
Connectedness
Responsibility
Intellection
Individualization
Ting Barnard graduated from Boston University in 2002 with a degree in Sociology. Upon graduation, she started her 10-year career in the Investment World as a Chief Relationship Officer for firms such as Boldwater Capital Management, Deutsche Asset Management and Lehman Brothers in Boston and New York City.

Ting currently owns a woman's fashion line named after her mother Tong (Tong means "gold" in Thai) and works independently as a Marketing Consultant and Brand Ambassador promoting local artists and non-profit organizations at Ting Barnard's Studio.

Ting is closely involved with several local organizations: StyleWeek, SEED Innovation Meets Education, Year Up - RI, Amos House, PVD Lady Project, Summit Neighborhood Association, Children's Friend and Lincoln School. She was also part of Leadership Rhode Island's Lambda II Class, served as the Program Co-Chair for the 2016 MU II Class and is an LRI-certified Strengths Coach.

Ting strongly believes in philanthropy and emphasizes the importance of being actively engaged in one's community..."LOVE where you live..."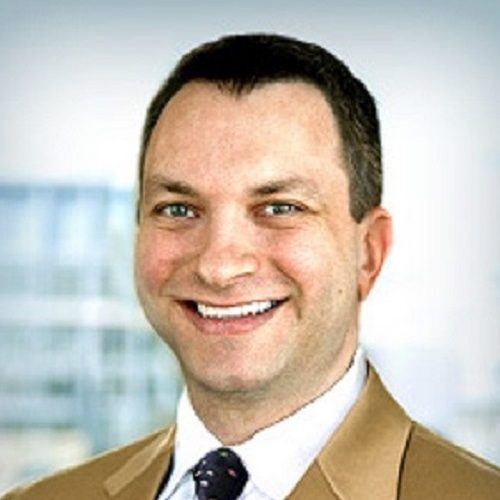 Mitchell Edwards
Member, LRI '11
Partner, Hinckley, Allen & Snyder LLP
CliftonStrenghts Top 5:


Achiever
Learner
Positivity
Responsibility
Discipline
Mitchell is a problem solver. Whether you are dealing with a complicated commercial litigation matter or trying to avoid one from being filed, Mitchell's practice and substantial experience can help your most significant matters. He represents manufacturers and distributors in product liability and toxic tort actions. Mitchell also represents financial institutions, healthcare concerns, energy companies, and real estate interests. He represents banks and financial institutions in class action lawsuits, breach of contract, fraud, fiduciary duty, and other tort claims.

Mitchell was part of a team that obtained a multi-million-dollar arbitration award for a non-profit hospital and represented an energy company, successfully defending claims to abrogate billions of dollars of electricity supply contracts. He also arbitrated a dispute involving a breach of a time and materials service contract and successfully obtained political asylum for a Tibetan monk.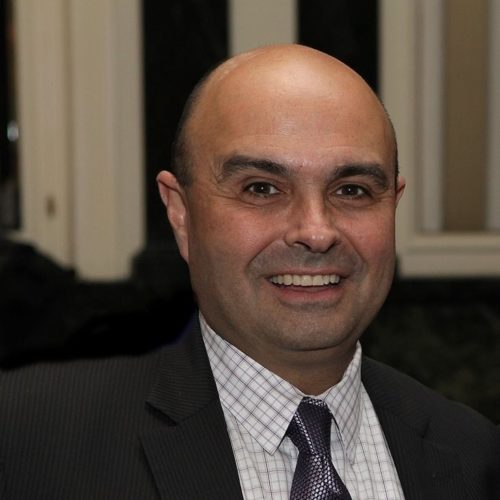 Robert Ferreira
Member, LRI '11
Assistant Vice President Alumni Relations, Providence College
CliftonStrenghts Top 5:


Developer
Positivity
Woo
Communication
Achiever
Bob Ferreira is currently a resident of Warwick, RI and is the assistant vice president for alumni relations at Providence College where he has been employed for 25 years. At the College, he is a member of the Honorary Degree Committee, Administrative Compensation Review Committee, and the Centennial Celebration Committee.

Besides serving as a board member for LRI, he is also a member of the Board of Directors for CASE (Council for the Advancement and Support of Education) District 1 where he serves as the Rhode Island regional program chair.
Vinny Gebhart
Member, LRI '15
Vice President Operations, Powerhouse Dynamics
CliftonStrenghts Top 5:


Input
Achiever
Ideation
Analytical
Arranger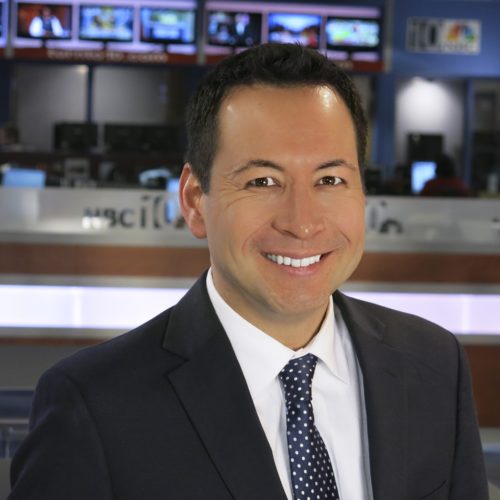 Mario Hilario
Member, LRI '05
Anchor/Reporter, NBC 10/WJAR-TV
CliftonStrenghts Top 5:


Achiever
Arranger
Empathy
Responsibility
Includer
Mario Hilario has anchored NBC 10 Weekend Sunrise since 1997. Mario is a 1992 graduate of Emerson College in Boston and began his television career as a director at WLVI-TV. He also served as anchor and managing editor for Metro News in Brockton, Mass., and as a general assignment reporter at WLNE-TV before joining the NBC 10 team. Living in Rhode Island since 1996, Mario has truly become a part of the community and volunteers his time with a number of different nonprofit organizations. Mario is a member of Leadership Rhode Island's Alpha II class (2005) and currently serves on LRI's Board of Governors.

In addition to his daily anchoring and reporting duties, Mario has written and reported two half-hour specials examining issues critical to Southern New Englanders. "Where Do We Live?" looked at the problems of homelessness and affordable housing in our area. "Breaking the Silence" looked at the problem of domestic violence from the unique perspective of those who are responsible for the abuse.

Mario won the Associated Press award for his work on the special "Where Do We Live?" and is also a five-time Emmy award nominee. When Mario is not working, he enjoys working out and puttering in his garden. He also enjoys dancing, cooking, and eating!
Michele Leone
Member, LRI '16
Director, Planning & Performance, Electric Business, National Grid
CliftonStrenghts Top 5:


Strategic
Significance
Achiever
Self-Assurance
Activator
Michele is Director of Strategy and Performance Management at National Grid, and is responsible for assisting the Rhode Island President in leading the gas and electric business. Prior to taking on this role in 2015, Michele managed National Grid's New England and Upstate New York Site Investigation and Remediation team, and was responsible for the management of National Grid's environmental liabilities, including the development of remedial strategies and oversight of multi-million dollar remedial construction projects. Before joining National Grid, Michele was an environmental consultant designing remedial strategies for contaminated sites across the country.

Michele holds a Bachelor's of Science in Environmental Engineering, graduating summa cum laude from Syracuse University, and a Master's of Science in Engineering in Environmental Engineering, graduating from the University of Michigan at Ann Arbor.

Michele was a member of the 2016 Mu II LRI Core Program Class (best class ever!).

Michele lives in Millis, Massachusetts with her husband and son. She enjoys spending time with her family, traveling and spending time at the ocean.
Partners and Sponsors
Many of LRI's major funders and supporters begin as employer sponsors. These are organizations who give their employees the time off, and usually the funding, to participate in the LRI Core Program. Over 500 organizations in Rhode Island have been employer sponsors, and the benefits of the employee's interaction in the community and newfound perspective are incalculable. The program develops the organizational, leadership and problem-solving skills of its participants. In addition, it offers new insights into the community, helping participants identify where strategic alliances might be forged, and providing a unique perspective on the behind-the-scenes workings of our state.
Opportunities and Jobs
LRI believes in leveraging each person's strengths as we continue our mission of providing leaders and emerging leaders with knowledge and access to resources while enabling them to positively affect their communities. The staff is passionate about Rhode Island and dedicated to nurturing relationships with more than 2,500 alumni.

The ideal staff member is willing to invest energy into a fast-paced, performance-driven environment. If you're ambitious about goals, but like to have fun collaborating as a team to reach them, you'll be in good company. It's not rare for us to spend a few late nights at the office working on programs or brainstorming ideas, but you'll also find us kicking back at monthly social hours getting to know our neighbors around the state.