5/10/23
5 Questions With: Jacklyn Xavier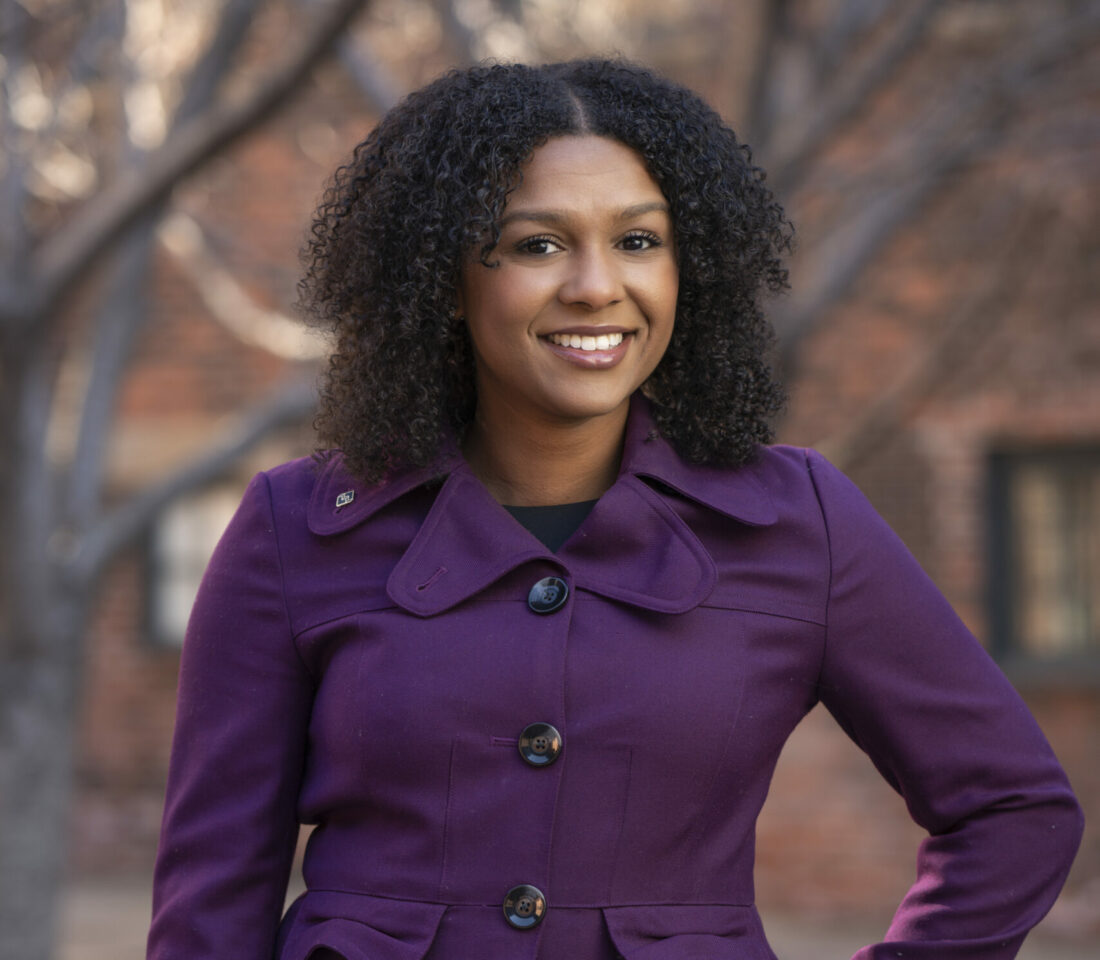 Your CLRI class ended up moving virtual during 2020 as a result of Covid. When the way we stayed connected changed pretty much overnight, what kept you engaged with CLRI to the extent that you knew you wanted to co-chair the next class, which would be starting their year virtually?
Participating in CLRI was a life-changing experience for me. The program and my fellow classmates motivated me to challenge my existing beliefs and step out of my comfort zone by speaking up even when I felt incredibly shy. Halfway through the program, when the pandemic hit, was when my relationships with my classmates truly started to form. Despite the transition to virtual sessions, we continued to make the most out of each session day. The distance between us made our connections stronger, and ever since, my connections with my classmates have remained strong. I wanted to inspire the 2021 class by sharing my experience and demonstrating that it was possible to remain engaged even in a virtual setting. My Co-Chair, Nick Colicci (CLRI '19) and I led by example, actively participating in the sessions, facilitating introductions between classmates, and assisting in the planning of CLRI session days to ensure everyone had opportunities to learn, connect, and have fun. I knew it was possible to still have a life-changing experience, even through a virtual lens, because my class led the way!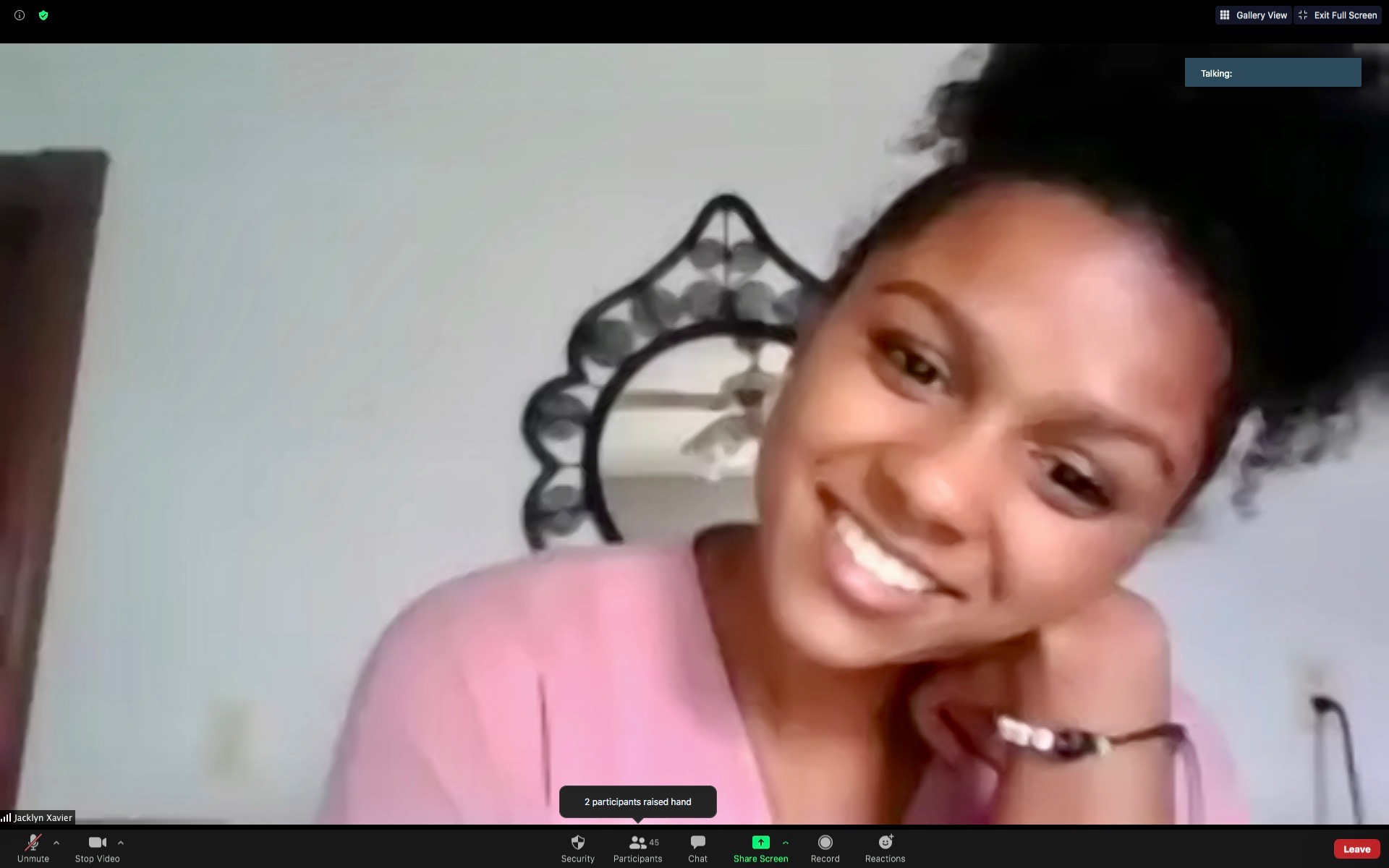 Any alumni who haven't met you in person yet likely recognize your name and face from popping up in their inboxes with LRI in Focus, what goes into bringing that bi-weekly connection point to life?
LRI in Focus is like my firstborn child! I have never written anything like this before and I love learning about and sharing the accomplishments and impact of our alumni, keeping everyone up to date with what's going on at LRI as we grow, and making sure people know about opportunities to get involved in boards or take on new jobs! Being granted the opportunity to grow and nurture this e-newsletter has been an amazing learning experience.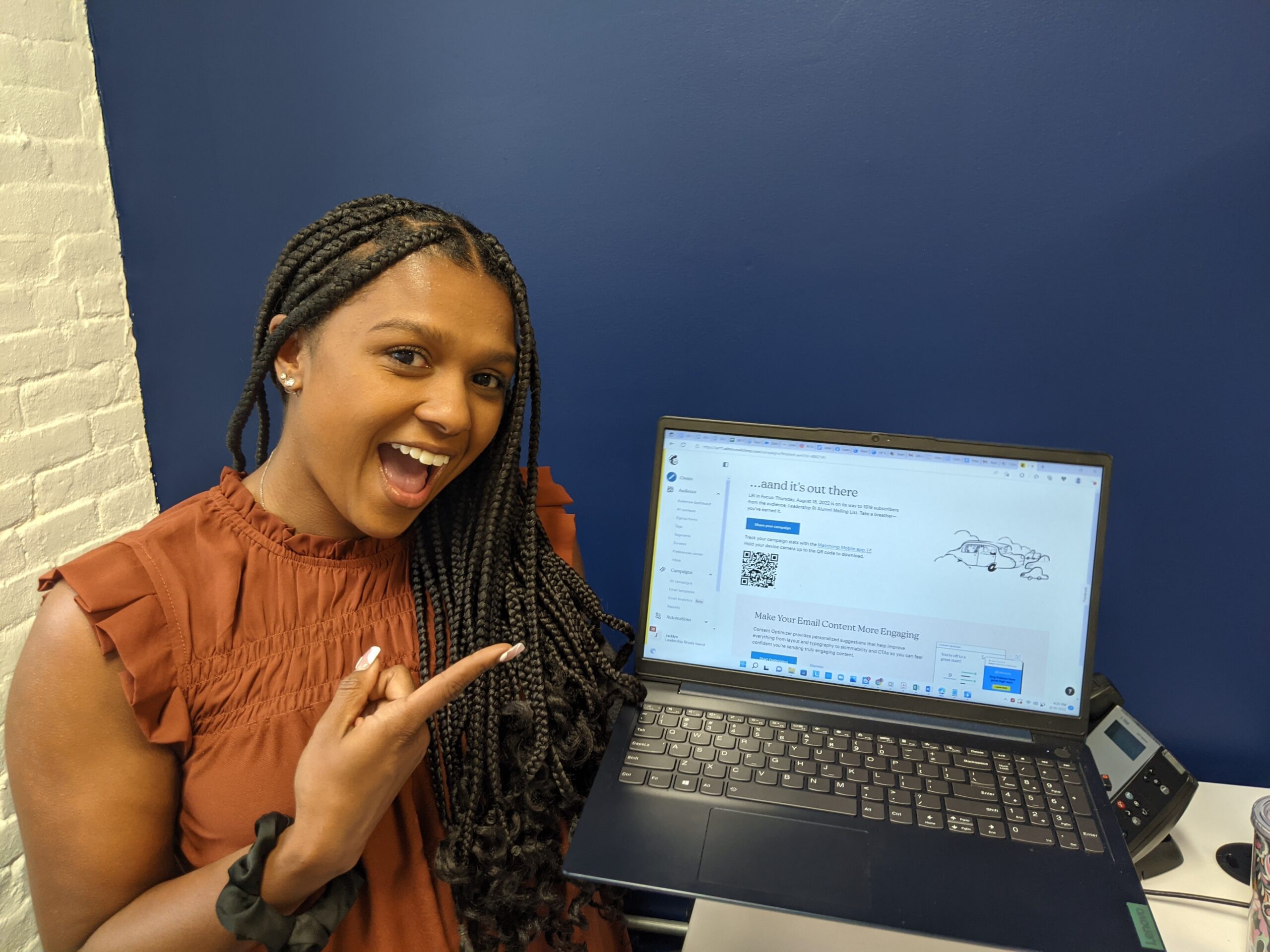 How has your time as a track coach at Cumberland High School and at Central Falls High School prepared you for your role at LRI?
As a coach, I learned how to engage and build relationships with athletes. I quickly learned that high school students can be hard to convince, particularly when it comes to running, because who seriously enjoys running? Many athletes were unmotivated or thought that track was just something to do to pass the time. But, by emphasizing the importance of teamwork, dedication, communication, and self-motivation, I was able to inspire my athletes to push through tough workouts and become more competitive at track meets. For me, the most crucial aspect of coaching was making each athlete feel valued and connected to a larger purpose. By uniting everyone towards a common goal, we were able to move forward and achieve success together. If that doesn't sound like LRI, I don't know what does.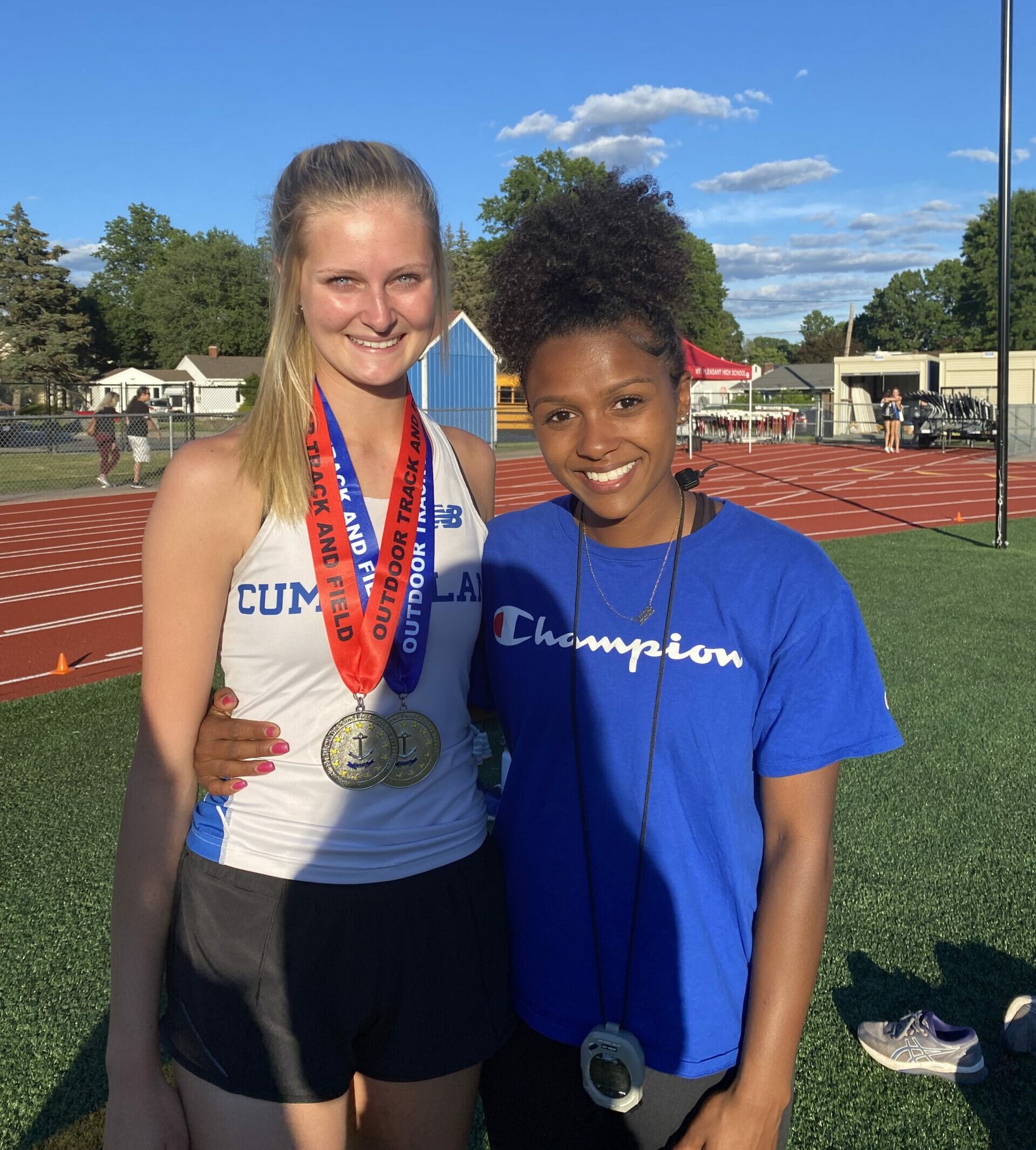 One of the first projects you were put on when you started was planning for the 40th Anniversary Gala. What did that experience show you about LRI?
The Gala was a serious highlight of my time so far. At the time I was only 4 months into my role, and was learning more than 40 years of the deep history and legacy of LRI. At that moment I was learning so much about how LRI was formed, the connections that were made in each class, and how LRI was a convener for true and deep relationships and connections for LRI alumni. I was so deeply inspired and honored to be working within such a transformative organization, so I poured my heart and soul into making the Gala as LIT as possible. The night of the event when I looked around, I saw so many smiling faces and so much joy, and I knew I was with my people.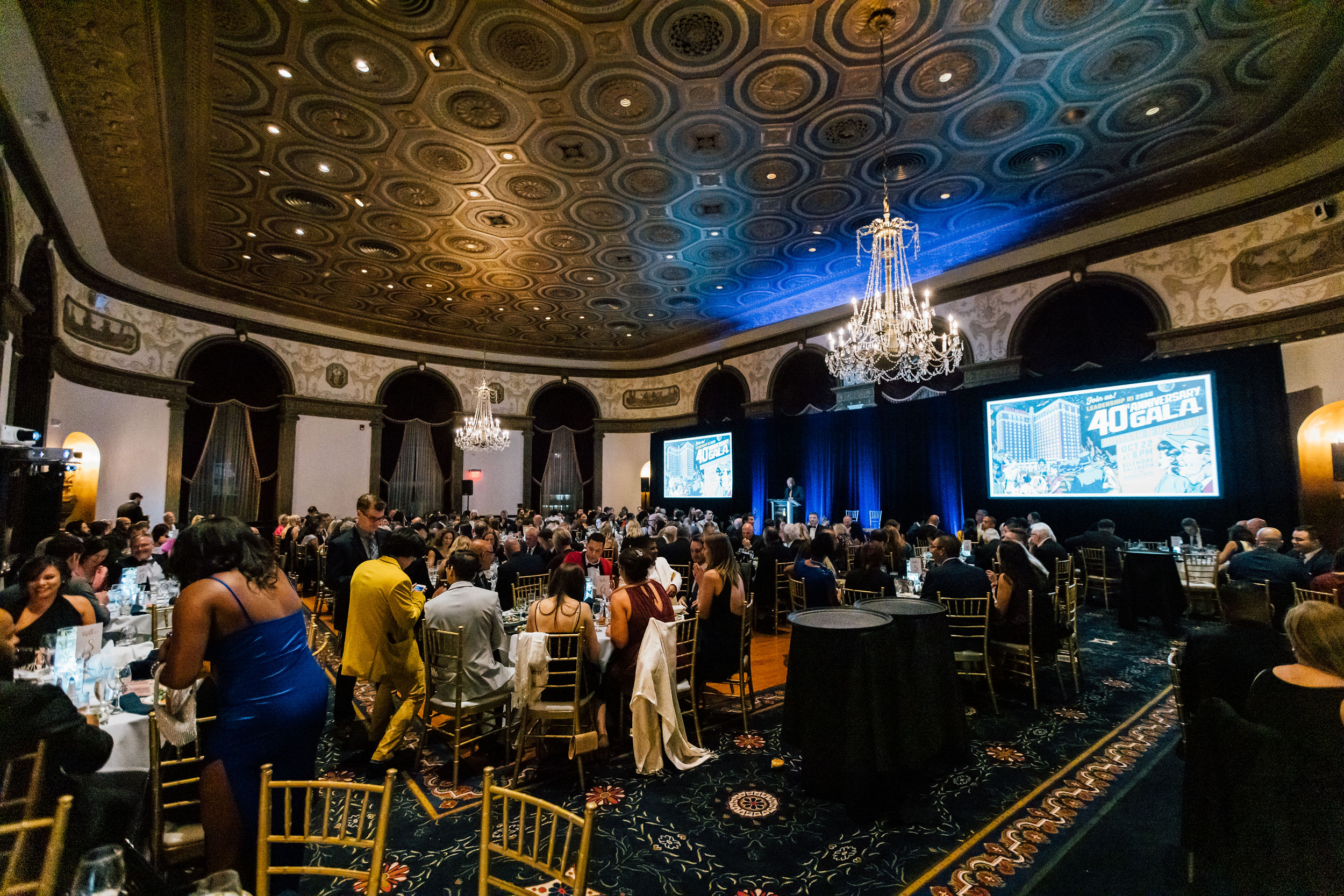 You've been with LRI for almost a whole year now, what are you most excited about moving forward?
I can't believe June 1st is right around the corner! It honestly feels like I just walked through those doors. Actually, never mind, because they are completely different doors now!
I joined LRI in the midst of a lot of change. Less than a month after I joined, we experienced a leadership transition, moved office spaces, and hired 4 amazing people, making me not the 'new person' quicker than I thought!
I'm most looking forward to continuing the opportunity to collaborate with everyone, with new energy, in a fresh environment, and with new possibilities. Most notably, the revival of Bread and Salt Dinners has me thrilled! I am extremely excited to bring alumni together over a meal and engaging conversations in a Me-Us-We format. This format, coupled with a facilitator, encourages a comprehensive table discussion rather than just a one-on-one chat with the person next to you, leading to more profound conversations. Bread & Salt dinners can be hosted at homes, restaurants, and even in our new location, introducing all of us to various venues in Rhode Island. Starting these dinners is something I am truly enthusiastic about! I firmly agree and believe that meals are the perfect setting for enriching conversations.