6/14/2018
Alumni Father's Day Special: Rich and Jay DeRienzo
Children of alumni are now in their own leadership roles in the state and experiencing the program they heard about through their parent's stories.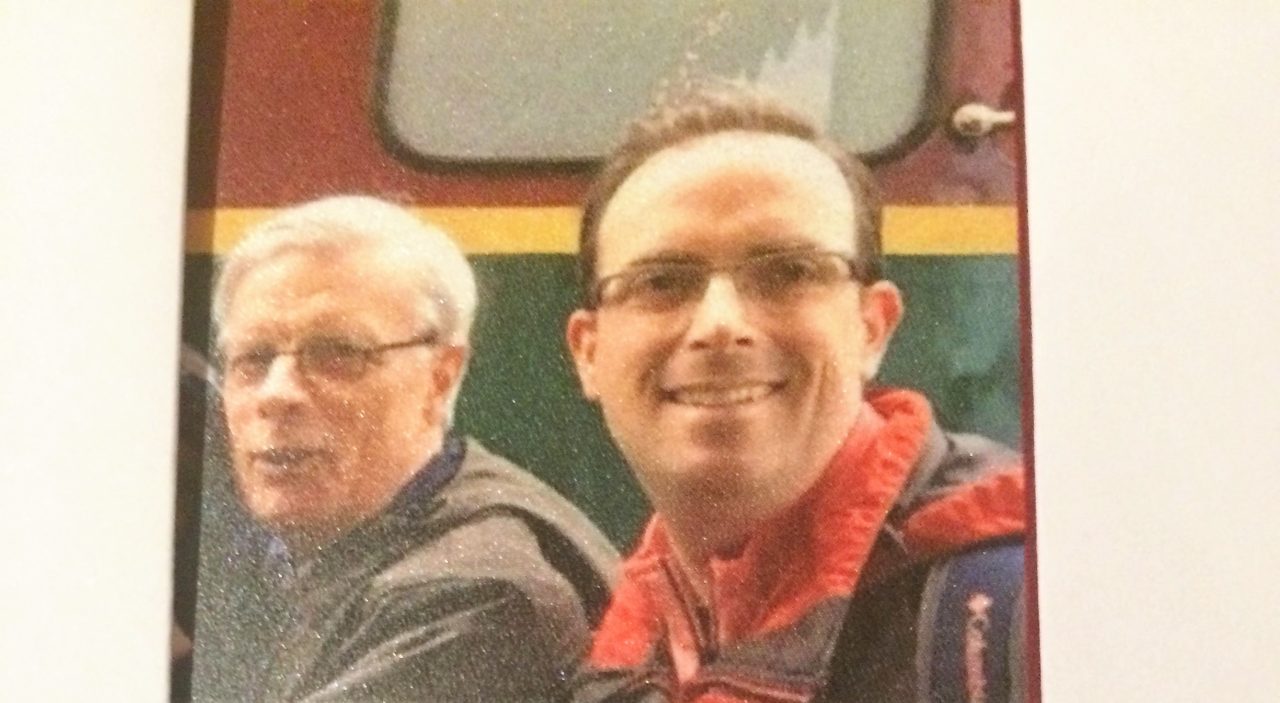 Whether we acknowledged it at the time or not, for many of us, our first act of selfless service grew from the kindness and compassion we observed in our parents. With Father's Day this weekend it's natural for us to remember the great influence our Dad's had on us as children and the impact he still has on us today.
Children of alumni are now in their own leadership roles in the state and experiencing the program they heard about through their parent's stories. For this special Alumni Interview Series, we asked Fathers to reflect on their own LRI experience and the impact it had on their children's decision to apply for the program years later. Similarly, we asked children to share how their father's experience influenced and inspired their experience in LRI.
The alumni were questioned independently of each other and asked to keep their responses a surprise!
Richard DeRienzo LRI '85 (Epsilon)
Did your experience in LRI influence your child's decision to apply for the program?
Probably not, as he was three years old when I was in the Epsilon Class (1985).  However, the derivative effect of the LRI experience definitely had an impact on his decision to apply.  From a very young age, Jay was aware of and sensitive to others and his surroundings, which he definitely gets from his mother.  He saw what involvement in community and in leadership activities meant and developed the understanding that the world was bigger than his own experiences.  When the opportunity to participate in LRI presented itself, he saw it as a chance to expand his knowledge and understanding of the world around him with others who could help him see things in a different light.  He also saw it as a way to expand his understanding of leadership and how it is applied throughout the continuum of activities that affect our State.
How would you describe your child's leadership style?
Jay integrates his awareness and sensitivity of others into a leadership style that starts with leading by example while pulling others into the activity in a collaborative and positive way. He is goal driven and understands that greater things are accomplished through coordinated and cohesive group efforts where the work load and the credit is shared amongst the members. He is understated in his approach but has a knack of picking the right spots and the right time to have his voice heard.
Jay DeRienzo LRI '17 (Nu II)
Achiever – Significance – Focus – Woo – Communication
Did your father's experience in the program influence your decision to apply?
My Dad is a member of LRI's Epsilon class from 1985 and later was involved with LRI in a Board capacity. I was 3 when he went through program and was still in school when he was on the Board, so I knew of his involvement but didn't know much about the program or the organization.
A little over ten years ago, when I began working in Providence, my Dad received an award at LRI's annual luncheon for community involvement. It was my first true exposure to LRI. I came away very impressed by the other recipients that day, the apparent comradery of that year's class (as well as alumni), and the collection of influencers in one room. Over time, I had the pleasure of meeting many more core program participants/alumni. These were individuals (including my Dad) who I greatly respected and had qualities that I wanted for myself.
I really did not know much about the program until I was presented with the opportunity to apply. My Dad could not recommend applying fast enough and any other person I talked to who had already gone through the program spoke highly of their LRI experience, so it was an opportunity I could not pass up. I was honored to be part of LRI's Nu II class, the Best Class Ever, and an alumni of such a great organization.
How would you describe your father's leadership style?
My Dad is invested in the success of each person/organization he works with, not only to help them succeed in whatever task they are facing, but to strive to become the best version of themselves in everything they do. He does this using a balanced approach of mentoring and providing guidance to those he works with, always keeping the best interests of those involved in mind.
In addition, he is a leader by example. I may be biased, but everything my Dad does is done with purpose, conviction and a work ethic that is unparalleled. Whether it's his job, volunteering in the community or shoveling his driveway in a snowstorm, those qualities are apparent. When your leader is so committed to what they are doing, it is hard not to follow suit. My wife Colleen (who is from Syracuse NY) just doesn't understand why I go out multiple times during a snowstorm to shovel the driveway and will not stop until it is down to the pavement. It's simple, I'm just following in my Dad's example.
Happy Father's Day from LRI!
May your children catch a glimpse of your love for them through your eyes.
May you catch a glimpse of your children's love for you through theirs.
Do you have a unique LRI story you'd like to share? Let us know! Contact Ray Nunez, LRI's Communications and Engagement Specialist at rnunez@leadershipri.org or at 401.273.1574 x102.