1/3/22
Leadership Rhode Island Adds Two New Team Members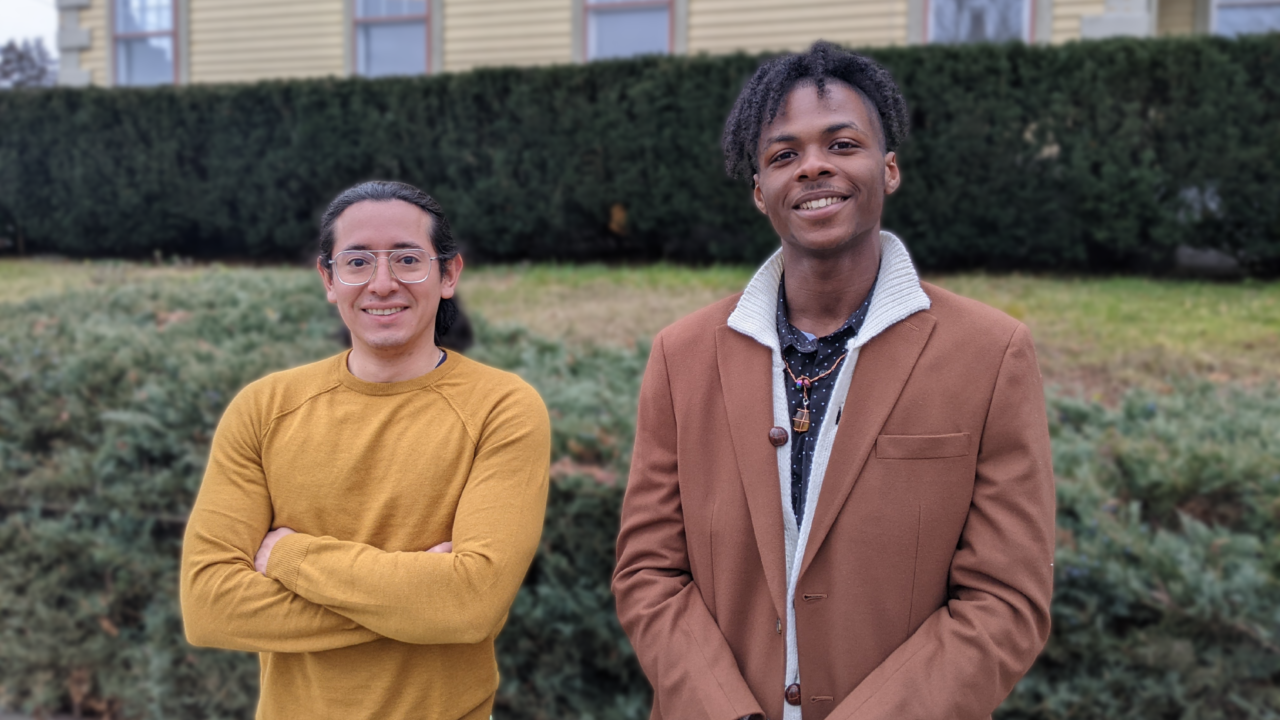 Leadership Rhode Island has welcomed Renzo Arteta (CLRI '19) and Jawaun Samuels to the growing team.
As Training Administrator, Renzo will play a critical role in LRI's Make RI Stronger social enterprise, leading trainings and engagement opportunities within our existing and developing strengths community.
In Jawaun's role as Engagement Coordinator he will engage LRI's alumni and the broader RI community to build and sustain trusted relationships that positively transform our organization and the state.

Renzo Arteta (CLRI '19), Training Administrator
Restorative – Input – Adaptability – Learner – Connectedness

Born in Peru, Renzo (he/him) and his mom immigrated to the USA when he was just five years old so he boasts that he was raised by Rhode Island. Renzo credits the Providence based youth advocacy program, Young Voices RI, for encouraging him to expand past his comfort zone. He studied Biology and Anthropology at the University of Rhode Island and was an outreach worker for the URI SNAP Outreach Project. The Outreach Project set Renzo up with knowledge about social services and assistance programs, as well as the opportunity to support struggling families in Rhode Island, which led him to become the Community Resource Coordinator at the Rhode Island Community Food Bank. Like Young Voices RI, the College Leadership Rhode Island program also helped Renzo learn about his strengths so that he could move beyond perceived limits. In this role as the Training Administrator, Renzo hopes to share that gift to other eager Rhode Islanders.
Jawaun Samuels, Engagement Coordinator
Intellection – Connectedness – Learner – Command – Individualization

Jawaun Samuels, originally from Winston Salem, North Carolina, has been a Rhode Island citizen since 2017. He is a proud alumnus of the Met high school; a charter school that uplifts the minds of the youth through advanced courses and rigorous in-person job training. There he discovered a passion for Engineering and completed programs with the Center for Dynamic Learning and an apprenticeship with Pariseault Builders at Rhode Island Hospital. He is also a proud graduate of class 32 of Year Up.
Driven by his creativity and resiliency Jawaun has sharpened his knowledge of community development and consulting as an ambassador with the United Way of Rhode Island. He joined Leadership Rhode Island as the Engagement Coordinator to ensure his future growth as an asset to LRI and the many interconnected communities and people they serve.