By Mike Masseur '19 | 2/24/20
PrepareRI: Making RI students stronger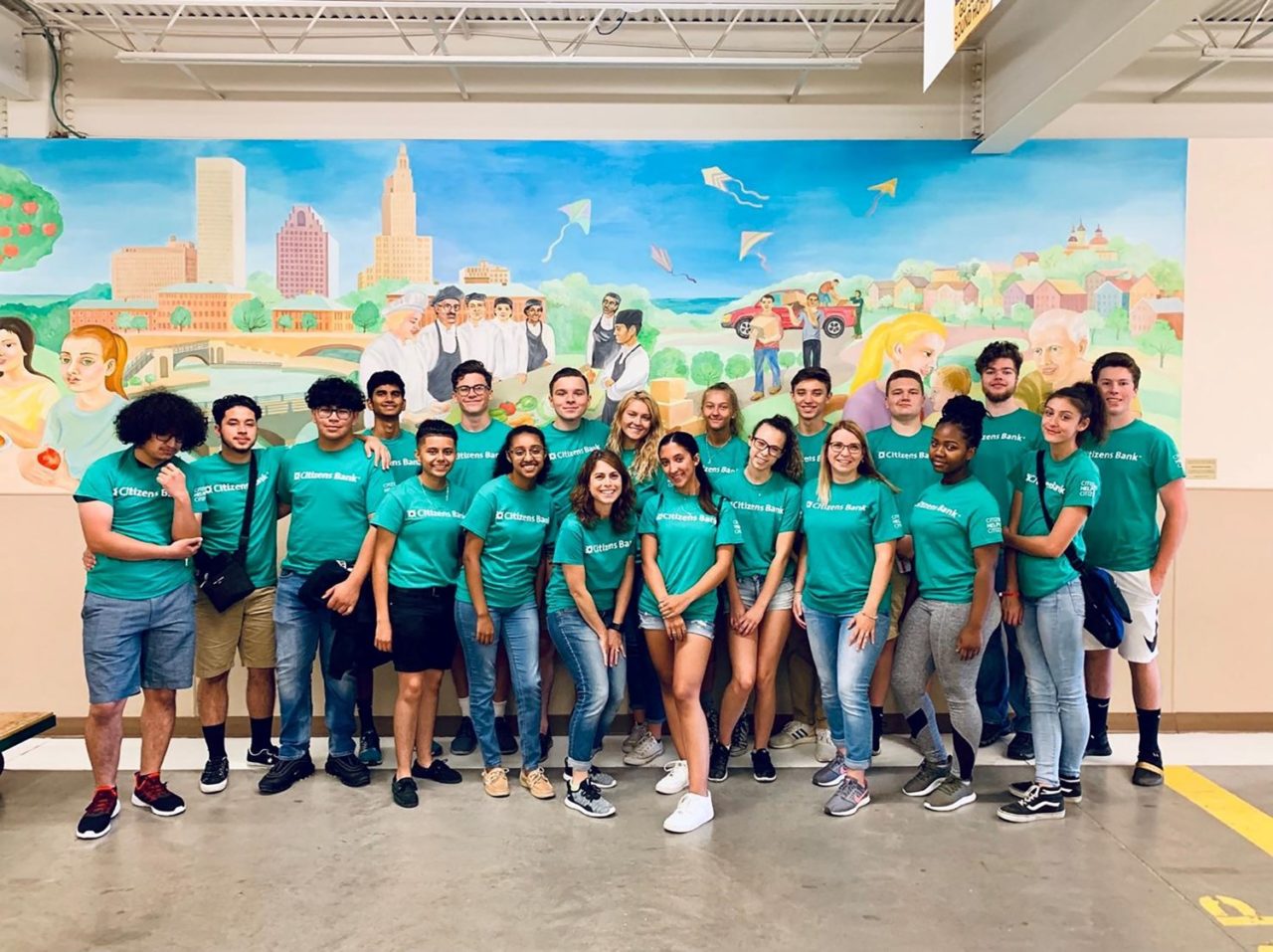 Leadership Rhode Island is using its expertise in strengths training to help hundreds of Rhode Island high school students identify and develop their own natural talents.
In a blossoming partnership with the nonprofit, Skills for Rhode Island's Future, LRI will introduce the concept of strengths again this summer to 425 students, divided evenly into two separate week-long sessions.
After participating in the intensive work-readiness "boot camp," the students will then move on to equally intensive 6-to-8-week paid internships at one of 90 different employment sites.
The summer program, held at Rhode Island College, is called PrepareRI.
"Many of the kids who struggle in traditional academic settings are given the tools to develop different strategies for problem solving. It's incredible; we see so many moments of enlightenment on the spot," says Nina Pande '12, executive director of Skills for Rhode Island's Future.
Another PrepareRI goal, she says, is to teach students — through the LRI-led strengths curriculum — that they possess greater value than what traditional academic measures might indicate.
Seeking a partner who could really bring the strengths component to life, Skills for Rhode Island's Future brought LRI on board for the first time in the summer of 2018 to leverage the organization's expertise in developing a strengths-focused curriculum.
LRI-trained strengths coaches work with students throughout the five-day program, helping them understand and develop their own strengths and how to use them, particularly in group settings.
LRI launched its strengths initiative, Make RI Stronger, in 2014. Since then, more than 30,000 Rhode Islanders have discovered their greatest strengths — referred to as their Top Five — by taking the online CliftonStrengths assessment.
"Leadership Rhode Island does a lot of strengths training with adults all around the country, and I'm always amazed to see their reactions when they learn to harness the power of their strengths and help manage the strengths of others," says Mike Ritz '07, LRI Executive Director.
Introducing the strengths philosophy to a younger generation, he says, "ensures long-term sustainability and impact of strengths-based development for many more years to come."
PrepareRI, funded through the Governor's Workforce Board, provides a curriculum that strengthens work readiness and essential skills, while challenging students to think about their long-term career paths.
Students who complete the program and the internship receive provisional acceptance to RIC and four college credits to apply toward a degree there.
Skills for Rhode Island's Future is also working with educators around the state to re-think and re-shape what a traditional high school offers, changes that would place greater emphasis on essential skills. With a growing concern about an aging workforce, the need for short and long-term solutions is critical to ensuring Rhode Island's continued upward employment climb.
"There's a human being behind all of this work," says Pande. "We want to transform Rhode Islanders' lives so there is a path to economic mobility for everyone."
Make RI Stronger is now a revenue-generating social enterprise. Gallup has called LRI's initiative an inspiration for the global strengths movement.
For more information about PrepareRI, including eligibility to participate, visit skillsforri.com.