By Leadership Rhode Island | January 30th, 2018
Sierra Barter to be Honored as "Leader as Host" at 30th LRI Awards Luncheon
Fifth in a series of honoree announcements. More to come!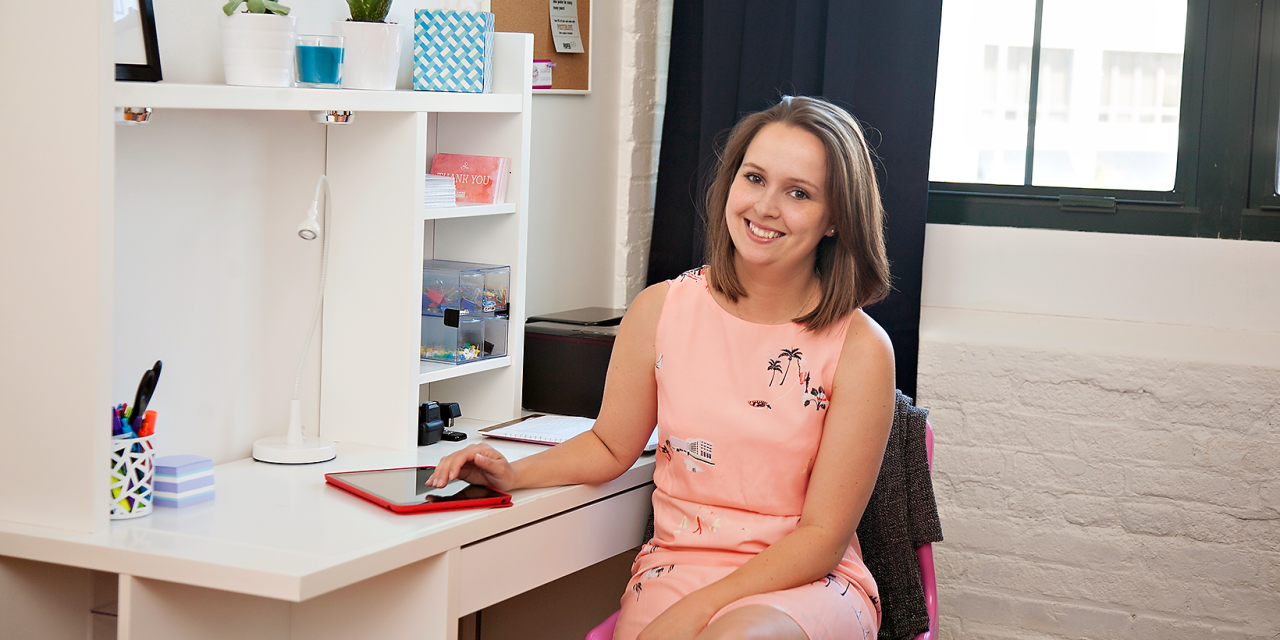 Sierra Barter will be recognized for her leadership at the Lady Project, which has now expanded into 18 cities nationwide
For the 30th edition of the Inspiring Leaders Awards Luncheon, Leadership Rhode Island is proud to recognize leaders in our community who have been effective conveners, facilitators, bridge builders, and alliance creators, in keeping with the 2018 theme of "Leaders as Hosts."
As defined by Margaret Wheatley, hosting leaders must:
Provide conditions and good group processes for people to work together;
Provide resources of time, the scarcest commodity of all;
Insist that people and the system learn from experience, frequently;
Offer unequivocal support- people know that the leader is there for them;
Keep the bureaucracy at bay, creating oases (or bunkers) where people are less encumbered by senseless demands for reports and administrivia;
Play defense with other leaders who want to take back control, who are critical that people have been given too much freedom;
Reflect back to people on a regular basis how they're doing, what they're accomplishing, how far they've journeyed;
Work with people to develop relevant measures of progress to make their achievements visible;
Value conviviality and esprit de corps– not false "rah rah" activities, but the spirit that arises in any group that accomplishes difficult work together.
Sierra Barter is a true convener in every sense of the word. Through her leadership at the Lady Project, she has exemplified Wheatley's premise that leaders as hosts must "provide conditions and good group processes for people to work together" by helping to found an organization whose mission is to "connect, inspire, and showcase awesome women doing amazing things." Since its founding in 2012, Sierra has devoted countless volunteer hours to grow the organization, which now has chapters in 18 cities, all while growing in her professional career, first at Johnson & Wales University, and now at Citizens Bank. Sierra has also been a champion of LRI's College Leadership Rhode Island student program and has been a popular guest speaker at CLRI sessions for the past five years. Leadership Rhode Island is proud to recognize her on March 22nd for the great impact she's made in our state!
Please join us at the Providence Marriott Downtown as we celebrate Sierra and other leaders as hosts who are yet to be announced. Tickets and sponsor packages are available at lriluncheon.eventbrite.com.
Bio
Sierra Barter is the CEO & Co-Founder of the Lady Project. Ms. Barter serves on the Board of Directors for The Lady Project as board chair, mentor with Year Up, adviser to the Millennial Professional Group, a TEDxProvidence speaker and volunteers with Friends of Homeless Animals, fostering rescue dogs.  She has previously served on boards for Girls on the Run RI, Summit Neighborhood Association, and StyleWeek Northeast.
Sierra Barter has been honored as one of Providence Monthly's "10 to Watch", listed as Rhode Island Monthly's "Most Powerful Women" and the YWCA "Woman of Achievement in 2014, one of Glamour's 'Hometown Heroes" in 2015 and as "Leading Women" by Girl Scouts of Southeastern New England. In 2015, she was appointed by  Mayor Jorge Elorza to serve on the City of Providence's "Millennial Task Force."
A Wisconsin native, Ms. Barter moved to Providence in 2005 to attend Johnson & Wales University. She graduated in 2009 with her BS in Marketing & Advertising Communications. She is currently pursuing her MBA at Johnson & Wales University.
Sierra lives in Warren with her boyfriend and three dogs and enjoys practicing yoga, a good craft beer and eating Mexican food whenever possible.