04/15/21
5 Questions with Kristin Zosa Puleo, Director of Development and Alumni Engagement
Leadership Rhode Island is pleased to announce that Kristin Zosa Puleo has been promoted to Director of Development and Alumni Engagement.
Kristin began her journey at LRI as Programs Manager in 2017 before being promoted to Director of Programs in 2019. Most recently, she successfully pivoted the Core Program and College Program from in-person to virtual at an unprecedented challenging time of uncertainty. By the end of 2021, Kristin will have played a key hands-on leadership role in graduating over 500 Rhode Islanders, engaged leaders of action who are now connected through shared experiences, knowledge, and deeper insights for their own leadership growth and the positive transformations of their organizations, their communities, and our great state. We call them Leadership Rhode Island Alumni.
Your career has strong roots in programs and events. What inspired you to make the shift into the role of Director of Development and Alumni Engagement?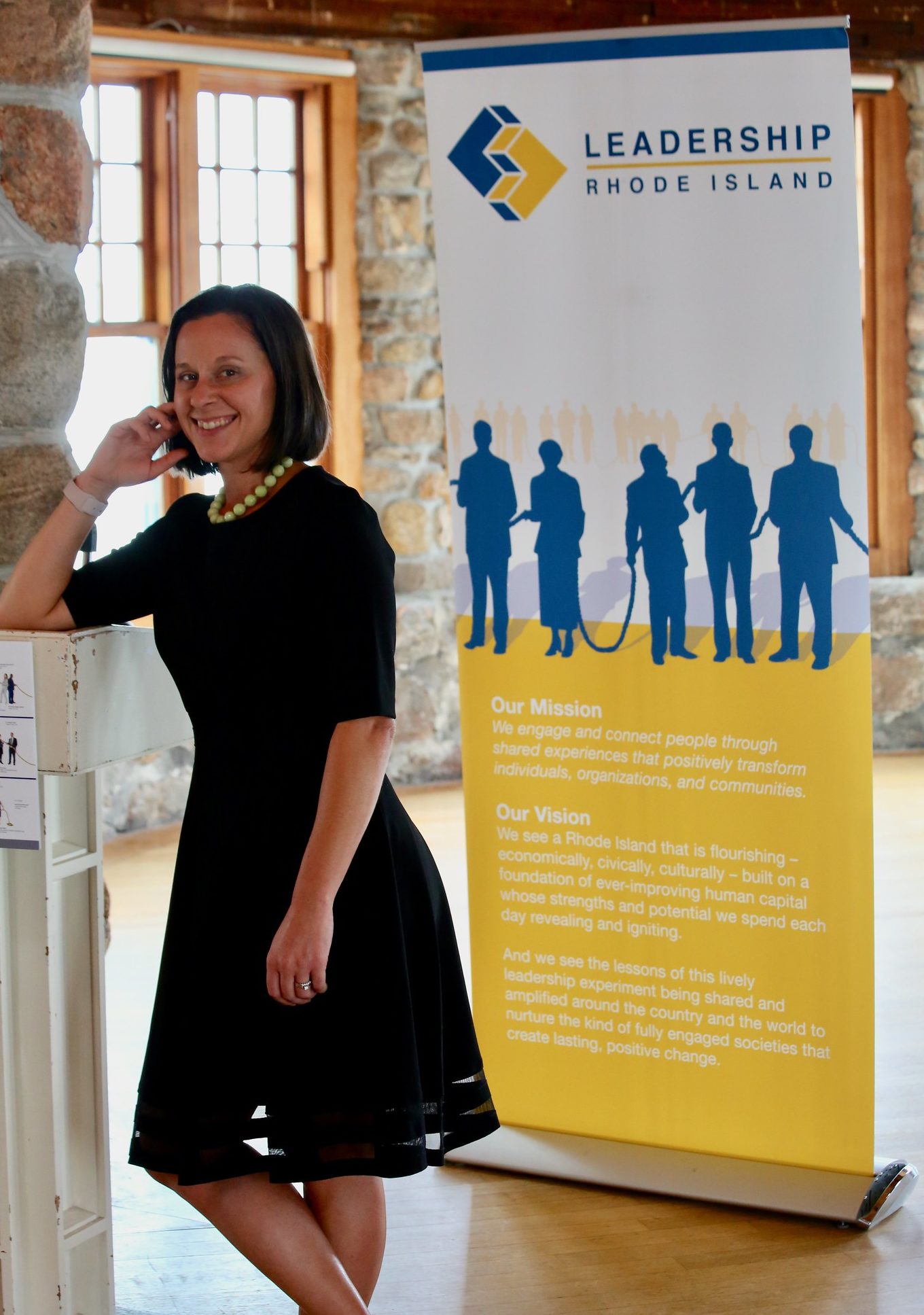 Looking back on my career path and even my personal life journey, I have come to realize that I thrive on creating and maintaining meaningful relationships and connections – for myself and for others. My career path has never really been linear. After graduation from college, I fell into the events industry, then transitioned into events and programming. Although I was hired in a programming role here at LRI, there is a great deal I've taken with me from my special events background. Every session day is a small event with so many moving parts! At the root of it all for me, however, is relationships. I've been thinking for a couple of years now about a transition into a role in development and alumni engagement, and what better place to do it than with this team, where we're all about the people! We're not about transactional experiences here at LRI, we're about transformation. It has been a truly humbling experience to have overseen the Core and College programs over the past four years, and I am extremely grateful to have the opportunity to continue to grow and develop my own leadership skills within the organization. Honestly, it's slightly nerve wracking to think about moving into this new role here, but I know I'll have the support to help me succeed. And of course, I am thrilled to have the opportunity to continue to engage with our alumni in new ways!
A recent survey by the Association of Leadership Programs showed that 67% of leadership programs cancelled or suspended some, most, or all of their programming as a result of the Coronavirus pandemic. What gives you hope during this period of uncertainty and economic strife?
Our alumni and class members give me hope. Our LRI team is pretty magical, but none of the magic would happen without the community around us. Our alumni are our backbone. The support we have seen from our alumni and our class members this year has been exhilarating – we have witnessed them lifting one another up; we have seen how they can band together to lift entire communities; they have lifted us up not only as an organization, but as individuals who are committed to the continuous improvement of our beloved state – that's the power of LRI. This sense of collaboration and unity is what truly gives me hope and it energizes me daily.
As Rhode Island begins a return to normalcy, what are you most looking forward to?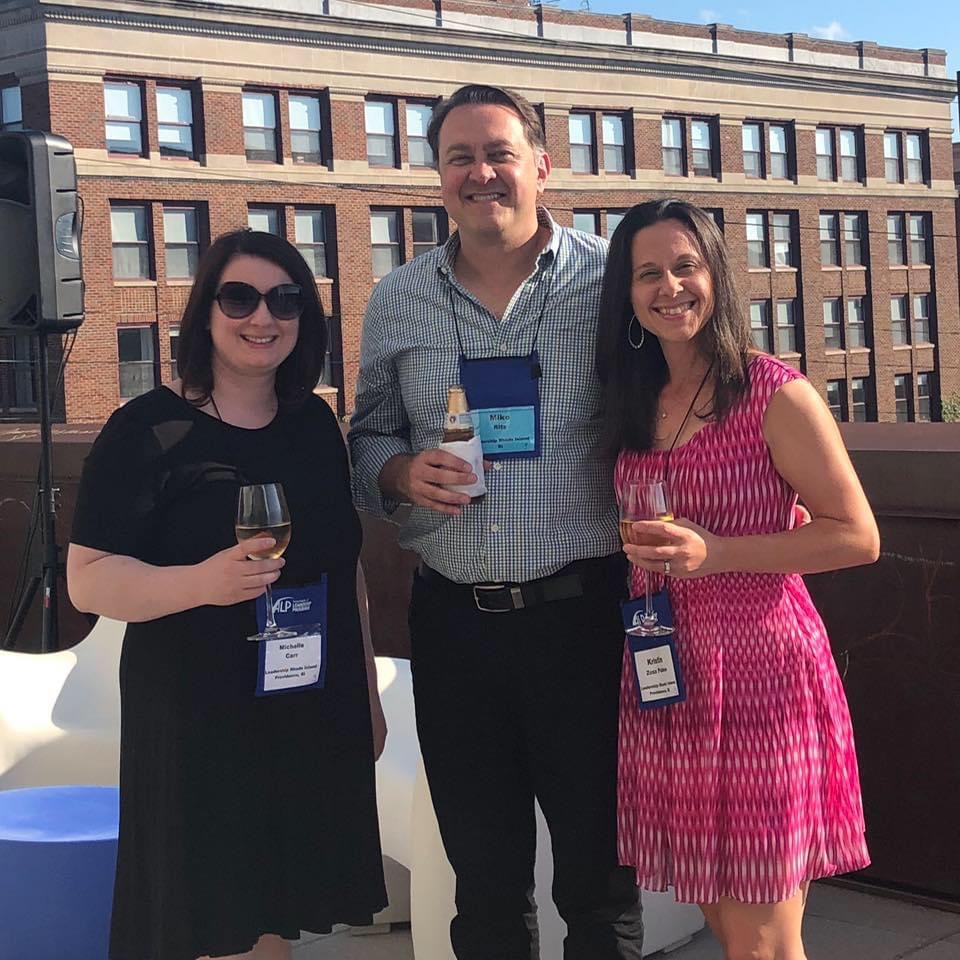 All of the people! I look forward to the coming days when we can connect with folks over food and drinks, or have intimate conversations around a shared table. We've been extremely lucky to have been able to stay connected virtually with so many members of our network over the past year – alumni and community members alike – but there's nothing that can truly replace breaking bread or toasting a glass together!
What I'm really, REALLY looking forward to is our 40th anniversary party this fall – after over a year of being physically apart, it's wonderful to be planning a big party that will bring everyone together again. I look forward to celebrating 40 years of leadership and togetherness!
What has been your proudest accomplishment at LRI so far?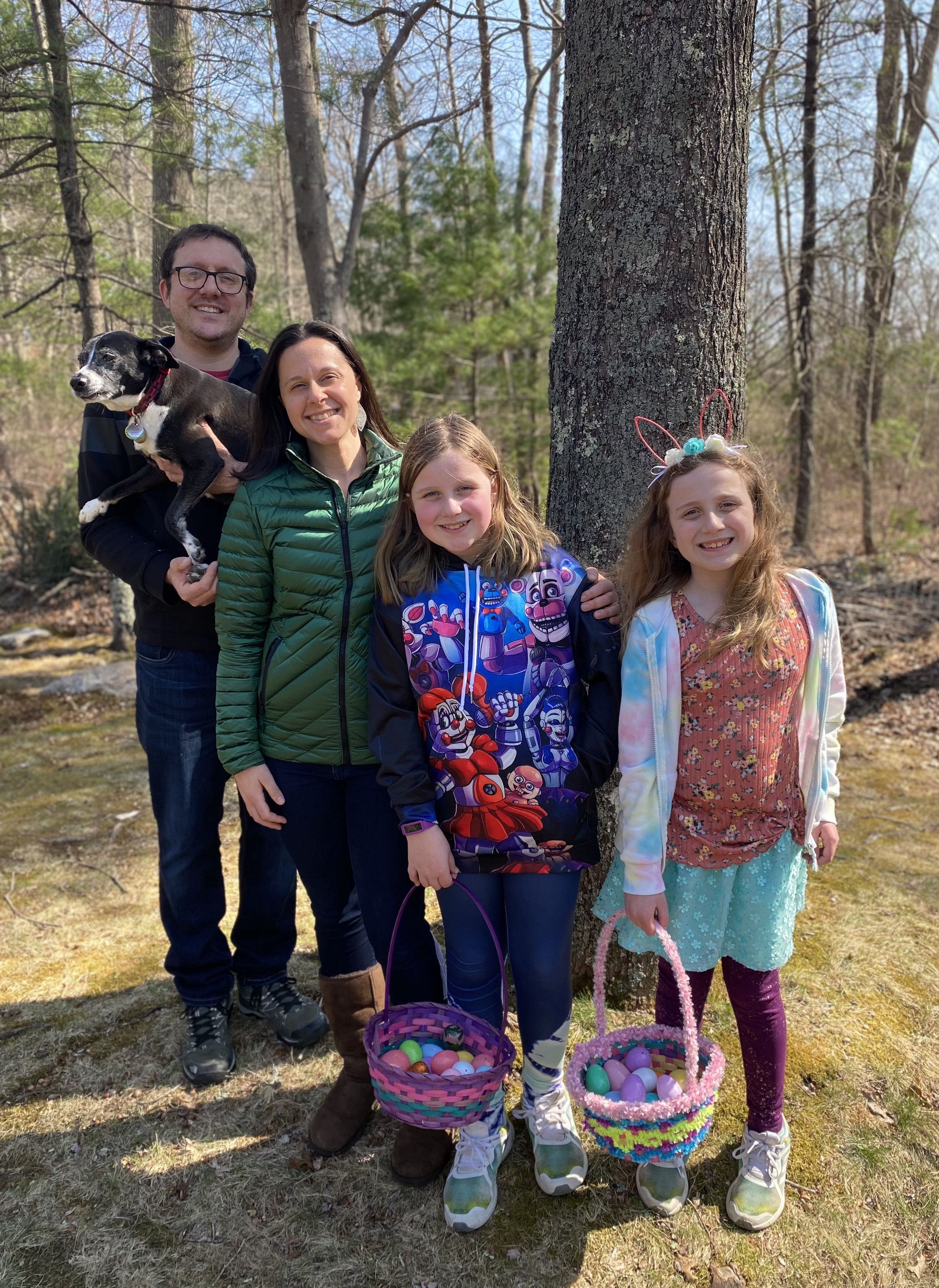 Navigating the transition of our programming into a virtual and hybrid format! You may have heard our adopted mantra of "Can't stop, won't stop" a few times last year. And stop we did not! When the pandemic forced us to remain physically distant from one another, we knew we had to keep going – not only to deliver the programs that could have been halted or stalled, but to keep connecting and bringing people together virtually. The ways in which we were able to think about pivoting our programs, ensuring that they weren't just "another bad Zoom" became a national model for our Community Leadership Programs across the country. Even when we're back to some semblance of normal, virtual will be here to stay, and I'm grateful to have a team of creative thinkers who all had a hand in the development of these virtual sessions.
On a personal note – getting through a full three months of distance learning with my two girls while accomplishing what I was able to at work last year was no small feat!
Do you have a piece of advice you want to share with the next Programs Manager?
This will be one of the most rewarding, and intense, jobs you may ever have. You'll have the opportunity to oversee the leadership development of 125 of Rhode Island's best and brightest leaders, annually. You'll have the opportunity to engage with multigenerational leaders, from all types of backgrounds. You will learn so much along the way! Embrace it all, and remain flexible and adaptable – programs is a fast-moving machine, but know that you'll be supported by the best team ever all along the way.
Do you know someone who would be the ideal fit for the next Programs Manager with the most dynamic strengths based team in the state of Rhode Island.