03/01/2023
5 Questions With: Lyanh Ramirez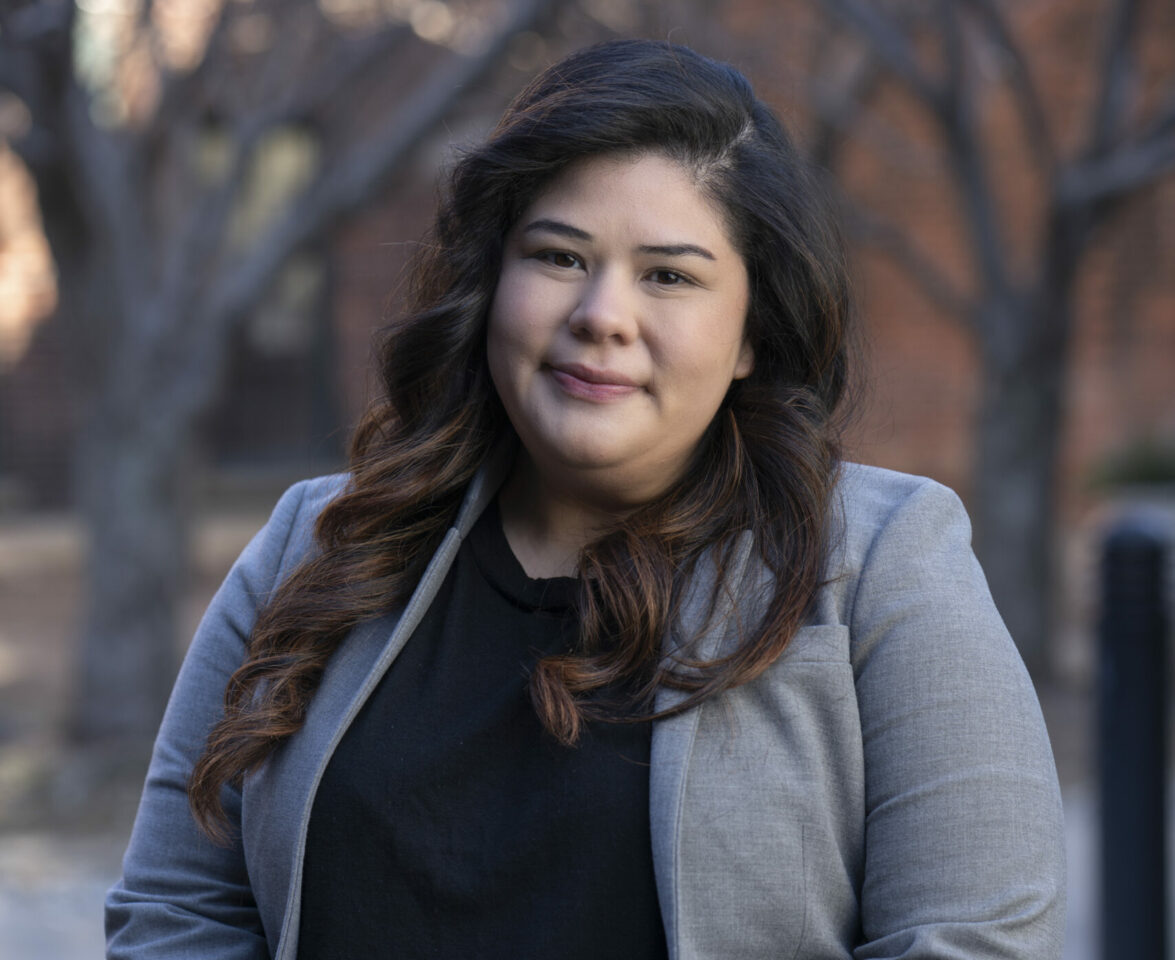 What drew you to LRI?
Quite simply, the people. I first found Leadership Rhode Island through a shared post on Linkedin, leading me to sift through the people that had been working here. A few profiles later, I began to appreciate that these individuals had unique journeys; some had worked in education, hospitality, and marketing prior to finding LRI. As someone who went from business management to sales and talent acquisition, to training in cannabis, then higher education, I was hopeful that this would be a place where non-linear (or purely illogical) paths were welcome and could be understood. They saw how the roles that I've held could be tied together and applied toward this role.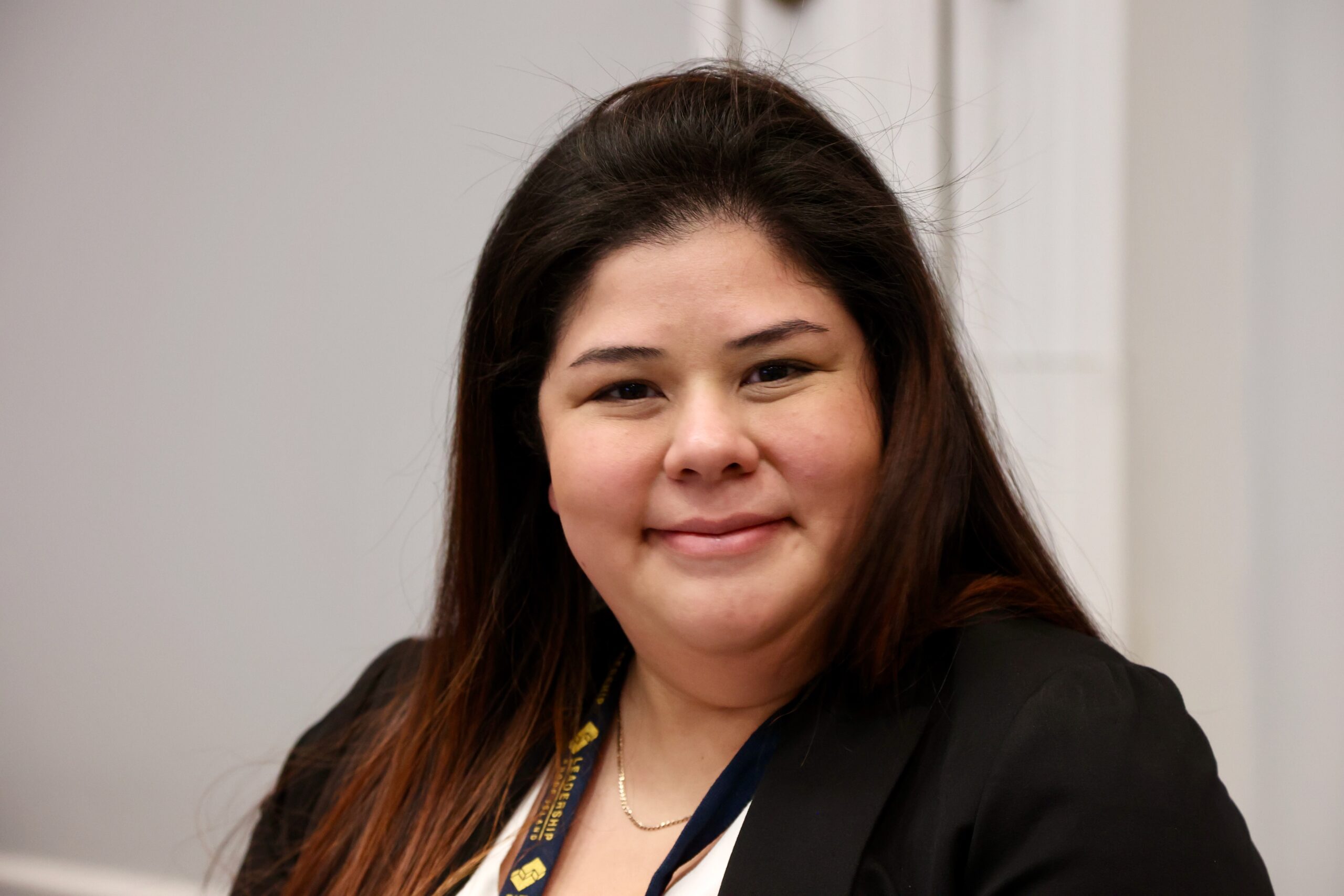 How does your background in organizational learning and training relate to your role as Leadership Development Manager?
I grew my experience in learning and training first by doing. Various roles nurtured my affinity to elevate those around me through sharing skills and knowledge that made them great at their respective roles, thus improving the performance of the collective. I loved to teach, to create memorable experiences, and engage individuals in a common goal by drawing on their unique characteristics and interests. This led me to more formal training and education into the science of how individuals learn, using a variety of methods and techniques, and facilitating interaction. As the Leadership Development Manager, I have been able to draw from that experience and training to support the growth and development for individuals who are at different yet pivotal stages of their career and personal growth. Because I learned by doing first, I have slightly non-traditional ideas and approaches that have been welcomed and embraced by LRI.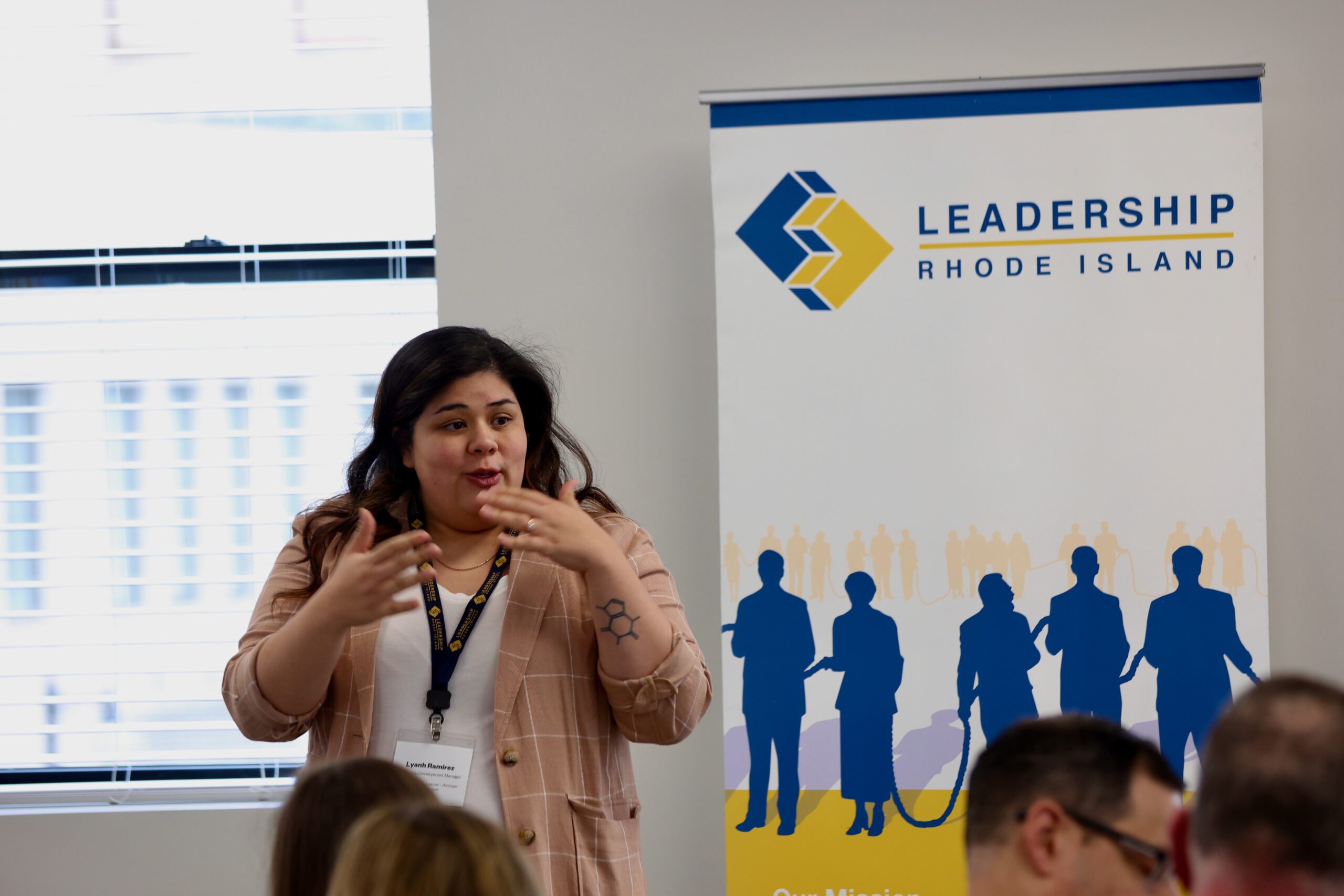 Before coming to LRI, you grew up in Lansing, Michigan. If someone was heading there for a weekend, what would you tell them to do?
If I knew of someone heading there for a weekend, my first thought would be "why?" After that initial confusion, I would advise them to grab some "crack chicken" from the local Fresh Fish & Fry, stop at Cravings in Old Town for a sweet and savory popcorn experience, and wash it down with Faygo Rock 'n Rye from the neighborhood Quality Dairy. That will allow ample time to drive about an hour west towards Lake Michigan. Squish your toes into the sand, because it's actually sand not jagged rocks, and the sand is markedly softer. Also, no salt, no sharks, no problems. 
We are in a moment where people are feeling a widening divide within their communities. How do programs like the Core Program bring people together in a unified way?
From my experience with the Core Program thus far, a running theme is that humans have much more in common than we are different. Beyond dimensions of identity that we use to categorize ourselves among our peers, we have common thoughts, experiences, and intent that are more powerful when we name them and act on them. Two people could live in different communities, have grown up with different family structures, and work in different industries; however, these people could have similar experiences or share an opinion on a social equity issue. Experiences like the Core Program provide a space to express this and allow these individuals to band together and act on this issue. On the other side of the coin, there are folks who hold dichotomously different opinions and never contemplated that they would be in the same room with one another. The Core Program facilitates a space where they can interact constructively and work towards understanding. 
In addition to bridging divides within our communities and society, I've learned from our Director of Learning and Development, Teresa DeFlitch, about the importance of the immense thought and perspective that goes into our programming. We consult an array of voices within and outside of our organization to ensure we are creating an optimal product that will resonate with as many individuals as possible. Getting that input, bringing folks to the table who can not only share their expertise but their experience is an invaluable step in our process.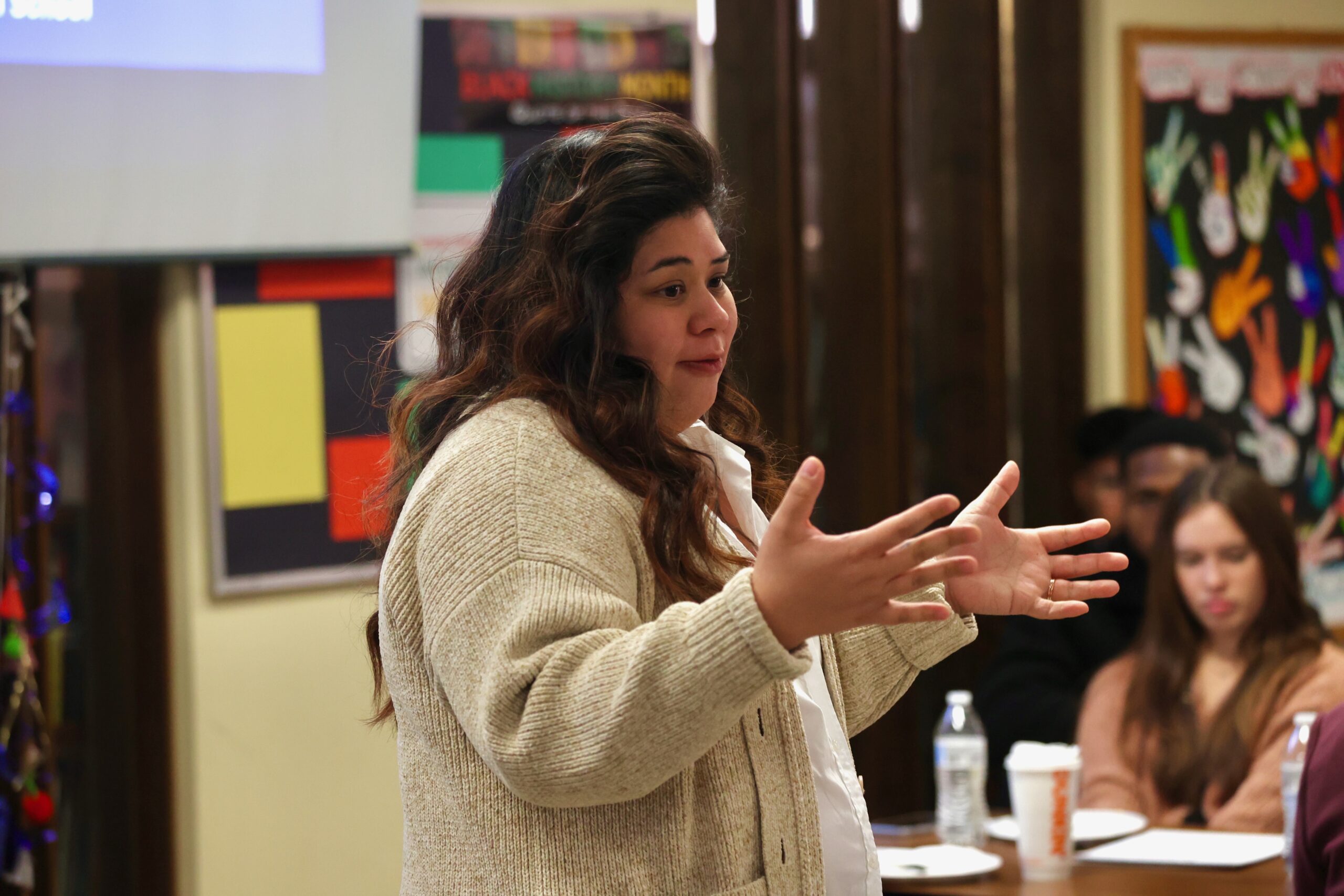 There has been a shift in workplace dynamics within how employers and employees engage. How do you feel the CLRI program prepares students to play a part in that conversation as they enter the workforce? 
During the rise of the pandemic, I worked in talent acquisition and staffing across various industries where I was able to see and hear perspectives of candidates, employees, and employers. Most organizations are still operating on an antiquated set of values and practices that don't reflect the five generations that are present in today's workforce (it's the first time in history, but NBD). Generational differences are by no means "one size fits all", but the trends, patterns and shifts in our society should inform what are the "best practices".
While organizations are attempting to adjust in this manic job market, employees and potential employees are just expecting more. Individuals who are entering the workforce and establishing themselves within their respective space are rejecting treatment and norms that have been otherwise historically accepted. Consider Maslow's Hierarchy of Needs: a concept that is usually illustrated w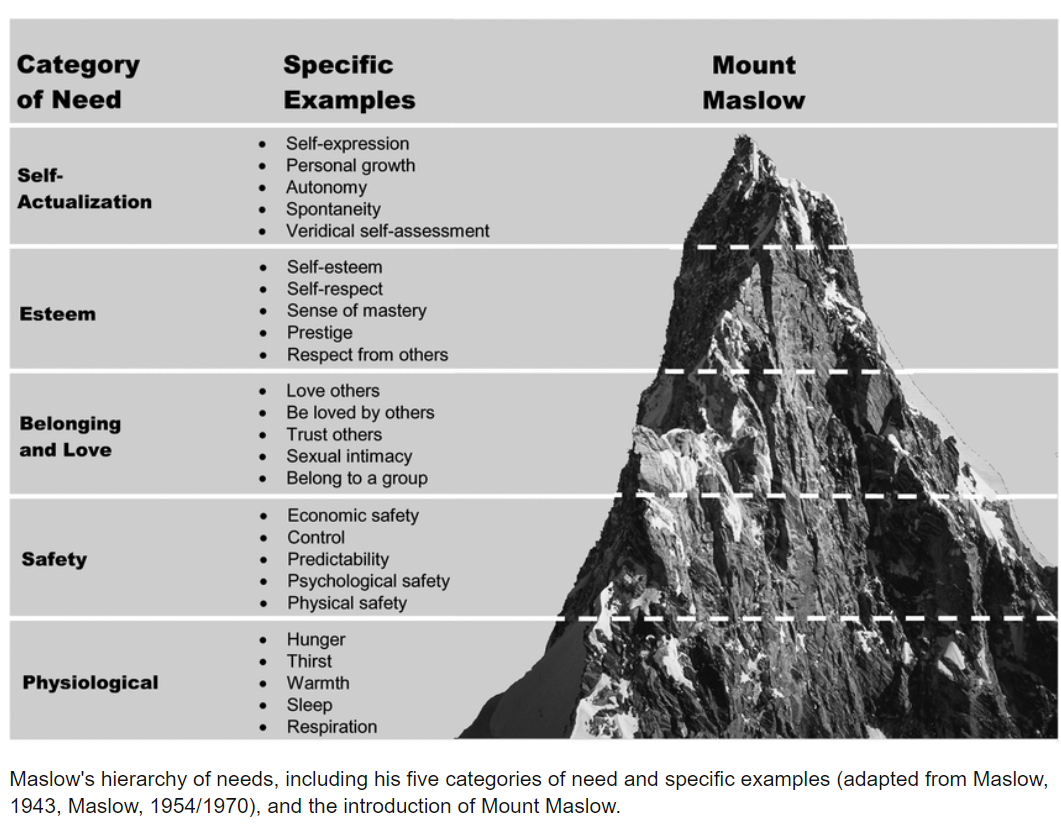 ith a triangle or pyramid, outlining human needs for a fulfilled life. The bottom of the triangle is the basic needs: food, water, shelter, rest. A hundred years ago, most folks were pretty happy if those necessities were available to them. At the top of the pyramid is self-actualization, which includes creativity, personal growth, autonomy of choice, essentially needs that weren't even contemplated by earlier generations. This is what our career starters are seeking, a path to self-actualization where their work can be at least a component of that.
Frame Maslow's hierarchy onto a steep mountain. You can stay towards the base of that mountain, and have your basic needs met. As you trek up the mountain, it is more difficult as you inch closer and closer to the summit. Although it's more difficult, it's also more rewarding. Today's employees are looking to get to the summit, and if their work is not a part of that, at the very least they don't want their work to deter from their journey to fulfillment. 
These trends, attitudes, and feedback are absolutely considered when I'm building programming for the CLRI program. Our class members are at an inflection point in their education, career, and setting a foundation for how they want to build their lives. Not only do we want them to be successful, to explore paths that they may not have considered before, to create connections within the LRI and RI community, but to have personal development and growth. We seek to prepare them to have balance, to be reflective of their lived experiences and evolve, and to empower their unique strengths and abilities. My hope is that the Leadership Development team can be a force to move them up that mountain through the programming, interactions, and exposure that we provide.