6/14/2018
Alumni Father's Day Special: Scott and Jackie DiChristofero
Children of alumni are now in their own leadership roles in the state and experiencing the program they heard about through their parent's stories.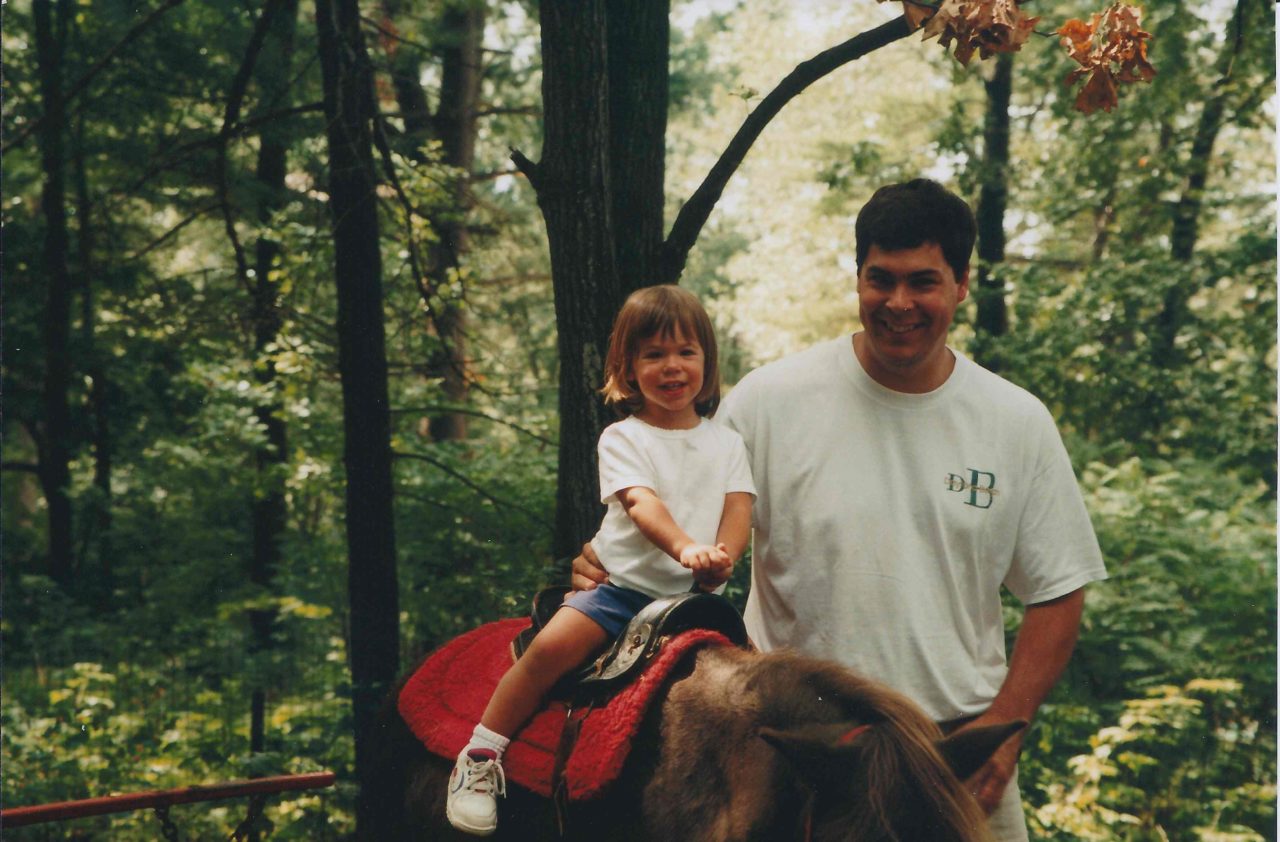 Whether we acknowledged it at the time or not, for many of us, our first act of selfless service grew from the kindness and compassion we observed in our parents. With Father's Day this weekend it's natural for us to remember the great influence our Dad's had on us as children and the impact he still has on us today.
Children of alumni are now in their own leadership roles in the state and experiencing the program they heard about through their parent's stories. For this special Alumni Interview Series, we asked Fathers to reflect on their own LRI experience and the impact it had on their children's decision to apply for the program years later. Similarly, we asked children to share how their father's experience influenced and inspired their experience in LRI.
The alumni were questioned independently of each other and asked to keep their responses a surprise!
Scott DiChristofero LRI '00 (Upsilon)
Communication – Individualization – Strategic – Competition – Ideation
Did your experience in LRI influence your child's decision to apply for the program?
Without a doubt, my LRI experiences elevated Jackie's awareness of the Core Program and the organization as a whole. She was only 5 when I went through the program but has met many of my fellow Upsilons as well as alumni over the years. She also knew that I stayed involved for many years as Program Chair and a Board member. She was excited at the prospect of participating in the College Leadership Rhode Island (CLRI) program and experiencing first hand what I had been talking about for so many years.
How would you describe your child's leadership style?
In addition to LRI, another significant experience in my life was coaching youth soccer for 10+ years, many of those years spent with Jackie on the team. It's been remarkable seeing the girls that I've coached through the years grow into wonderful young women and experience much success academically, athletically and socially. I'm proud to say Jackie is one of those young women. Jackie served as a captain on many of the teams I coached, not because she was the coach's daughter but because she was a dedicated player and respected by her teammates. While she worked hard at practices she had a knack of making things fun and was very caring, making sure everyone felt part of the team from the best player to those who might have struggled a little more. Those traits have followed her through her college career at URI and will serve her well as she embarks on her journey through grad school to become a Physician's Assistant. I would say Jackie is one that leads by example, through actions and not just words and is always seeking active participation by as many participants as possible. She is courageous in pursuing her convictions but not so stubborn that she still can't learn from her mistakes and seek information to better a situation.
Jackie DiChristofero CLRI '17

Futuristic – Adaptability – Individualization – Strategic – Relator

Did your father's experience in the program influence your decision to apply?
My dad, Scott has been involved with Leadership Rhode Island for as long as I can remember. He went through LRI's core program in 2000, when I was just five years old, and he served on the board of LRI for almost 15 years. As a young child, I don't think I realized that LRI wasn't his full-time job! Anyone who knows my dad knows he wears many hats, and as a general rule of thumb, he puts forth so much of his time and effort into things he cares about. As LRI's board chair from 2009 to 2014, this meant hours spent in a boardroom, discussing pertinent topics facing the committee and our state as a whole. As a CPA, this means early mornings and late nights spent in the office, running numbers. As a CFO and a VP of finance, this means countless budget meetings, and weekends spent on phone calls, emails, and the "occasional" golf tournament, as he would say.
How would you describe your father's leadership style?
From an early age, I remember just about any opportunity could somehow be turned into a "life lesson" (probably too many if you asked my teenaged-self). However now, as a young woman, I am so thankful for all of them. He helped me recognize my own potential. I wouldn't be the college graduate that I am without my dad. I wouldn't be the good friend, or the thoughtful granddaughter that I am today. And I certainly wouldn't be a CLRI alumna without him. People have joked that I'm "a chip off the old block". Well, I couldn't be more proud of the man my dad has become, and so there's no "block" I'd rather be a "chip off" of. He raised me to be exactly that- an equally as intelligent, kind-hearted and strong woman, equipped with the confidence and tools I need to conquer all of my dreams. And for that, I could never thank him enough. Happy Father's Day dad, I'll love you always.
Happy Father's Day from LRI!
May your children catch a glimpse of your love for them through your eyes.
May you catch a glimpse of your children's love for you through theirs.
Do you have a unique LRI story you'd like to share? Let us know! Contact Ray Nunez, LRI's Communications and Engagement Specialist at rnunez@leadershipri.org or at 401.273.1574 x102.