4/20/20
How the 2020 Pi II Class is Ensuring Stability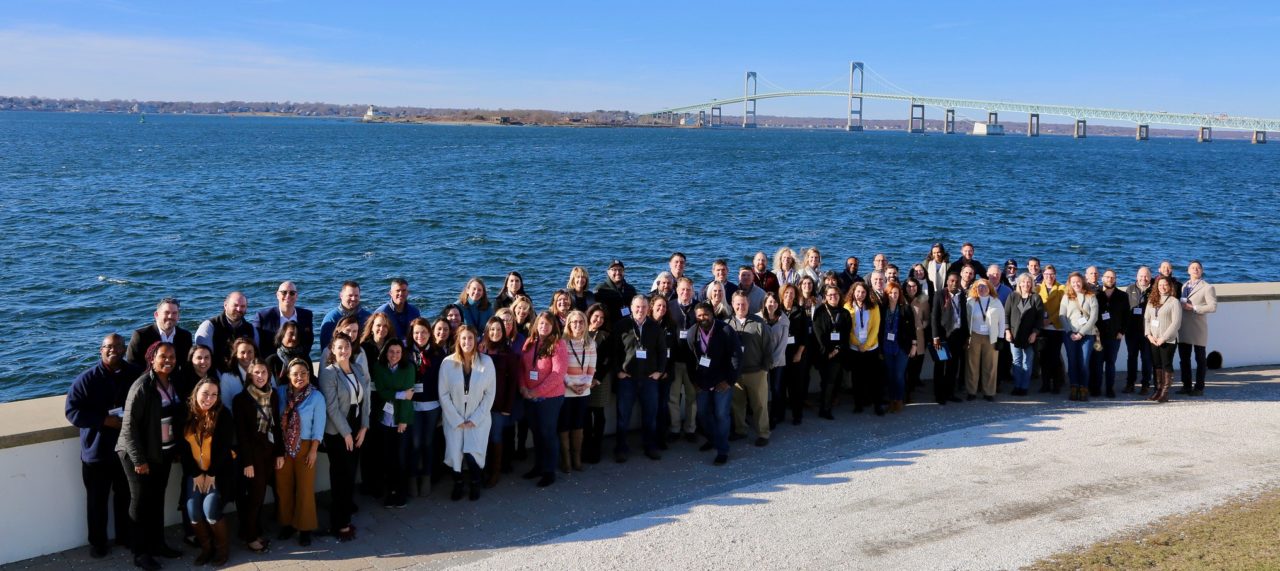 "What are you doing to ensure stability for yourself and/or others during this uncertain time?"  That's the question we posed to members of the Pi II class. Their responses reflect the vast diversity of the class itself. You will likely find personal anecdotes that resonate and others that don't. You'll smile at some and learn from others.
We were looking for ways to instill a sense of stability, one of the four elements of strengths-based leadership. We got that, but we also got ways to instill the other three principles of leadership —  hope, trust and compassion — as well.
—————————————————————————————————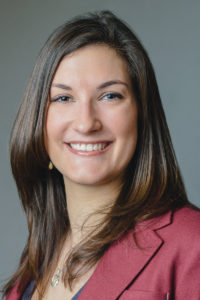 Giselle Mahoney, Sr. Account Executive/Partner, RDW Group
Achiever – Relator – Individualization – Developer – Discipline
Stability is trust and security. It's having an understanding of what's going on (transparency in communications) and having faith that everyone is working in your/the team's best interest. I've tried to offer stability through this uncertain time by 1.) giving grace and 2.) connecting on a human level.
Giving grace means letting others know it's ok to be imperfect, to need a little more flexibility during the work day, to be interrupted by their kids on a Zoom call. It also means looking inward to give myself a little grace, too, in these same ways. Leadership is built and modeled at the top.
I've also made it a point to check in with my team not only on a professional/work status level, but more importantly on a human level. While we have many technologies to connect us in working from home, the "water cooler" conversations in the office can get lost. I've called, emailed, Zoomed, and Slacked people just to ask how they are doing. I start many work calls and meetings by asking "How are you doing?" Many leaders in my company are also doing this, individually or with our full team, so it never seems like we're disconnected or wondering "What is the state of our company?"
On a final thought – there is a strange sense of comaraderie knowing we are all in this together; we are all experiencing the same thing at the same time in a way that no one before or after us ever quite will. Somehow (at least I've felt during this time) there is an understanding, acceptance, and authenticity with people that I don't know would have happened otherwise.
—————————————————————————————————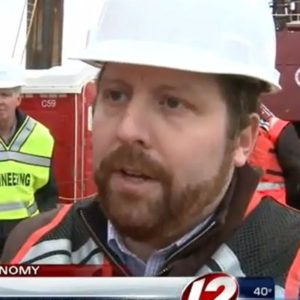 Ted Kresse, Director of Communications, National Grid
Positivity – Arranger – Woo – Adaptability – Developer
One of the most important things I learned in the first few weeks was the NEED to be more flexible than ever.  Initially, I wanted some sort of structure in a time of significant uncertainty or what might be described as chaos, to at least keep some things in order – i.e. family life, professional life, the schedules, etc.  But what I quickly found is that even as much as you try and plan to have some structure in those things, you can't let the need for structure create even more stress for your team, your family, or yourself.  You need to be willing to roll with the new punches that we continue to be confronted with and remind yourself and one another that we're going to take this one day at a time, one week at a time, one month at a time.   Sometimes that means having a stronger day educating your kids at home than getting things knocked off the 'to do' list for work.  Sometimes, that means recognizing this pandemic is having a rougher day on your colleagues and you need to be OK with not getting something as quickly as you had hoped.  And sometimes, it means sacrificing a fun activity you had hoped to do with your family because you know there are others counting on you to deliver in the work environment – even if that means disappointing your family or asking a significant other to take on a bit more that day than you can afford to the kids.  None of it is easy, but we need to be flexible more than ever during this uncertainty.  For our colleagues, our families, and our own peace of mind, that nimbleness can bring stability and the confidence we will get through it.
—————————————————————————————————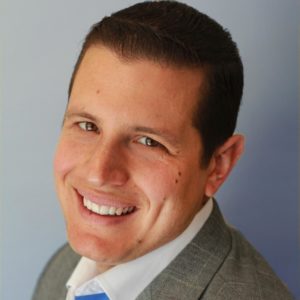 Justin Mandese, owner/coach/agent, Reality United at HomeSmart Professionals
Strategic – Positivity – Includer – Adaptability – Empathy
I have actually implemented strategies to provide more structure within my day. I know my family functions well with defined activities and timelines, so my wife and I immediately created "academic schedules,"revolving around our distance learning efforts. Also included within this schedule are creativity, recess, rest and independent time. This has allowed them to feel a degree of certainty in an uncertain time. Additionally, I implemented a 30-day action plan within my work schedule, which allows me to track the essential metrics in an effort to still achieve my goals. Without these measures, I am confident that I would not only be less productive in my job, but that myself and my family would be further threatened by feelings of anxiety and depression.
—————————————————————————————————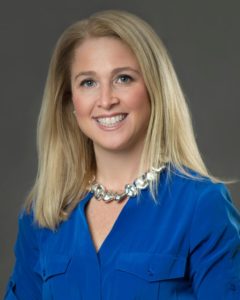 Beth Bixby, Chief Executive Officer of Tides Family Services.
Woo – Communication – Context – Responsibility – Arranger
 The impact of the drastic measures the state has implemented to isolate people from one another is having implications within our small state of Rhode Island – with the repercussions likely to fall the hardest on the state's most vulnerable children. Protecting the public's health and to mitigate risk is paramount throughout the pandemic of COVID-19. My goal is to ensure stability for the most vulnerable children.
While our most vulnerable families are in such a fragile unstable state, this poses a significant challenge for child welfare "first responders." The need for direct, in person care is vital to our families, but we must ensure the safety of our staff just as we have seen in medical/hospital settings. Preserving the health and safety of workers is a priority as well.
As a leader I am attempting to maintain a balance so staff can still respond in person to families in crisis or where the family dynamic is deteriorating quickly, but the services and supports social workers and mental health counselors provide families have all had to shift onto remote platforms.
I am extremely concerned for the families that we serve, and for the children who, because they are not in school, because they're not in daycare, and are not receiving the full array of support that they have been. We are all concerned for them and their families getting their needs met when they already experience barriers to access.
Social distancing for social workers goes against what we know is best for children living in fragile situations. The connections children have outside their family with a teacher or coach are essential. Staff spent the last several days moving to a phone and online platform to connect with families. For the families we are unable to see due to illness or quarantine, this intervention allows us an opportunity for connection.
Many families were already at a disadvantage before this crisis hit. Most, if not all, of these children have already experienced adverse childhood experiences in their families, such as economic hardship, substance abuse, domestic violence or mental illness. If their parents get sick or lose their jobs as a result of the COVID-19 crisis, these children will likely experience additional trauma.
There was a safety network surrounding the families. It was a safety net that was wrapped around the child. And then there was the school. You take all of that away – and then you have food insecurity and employment disruption – it's an extremely stressful situation for the families.
As social distancing drags on, the ability to monitor the safety of children remains more complicated. What are some solutions we can embrace for Rhode Islanders? Creative solutions from the community?   A podcast stated this morning communities in other states are parking wifi-enabled buses in neighborhoods where kids don't have internet at their homes to be able to complete school work. Could there be flexibility with allowing students to complete experiential learning activities at home vs online/paper assignments.  When we approach and engage in the post-COVID-19 reality, continued and expanded flexibility with the provision of social services to support families will be needed.
—————————————————————————————————
Laura Hastings, Grant Advisor, RI Department of Labor and Training
Developer – Individualization – Relator – Restorative – Belief
Ensure isn't a word I would use to describe my stability right now. Even in the best of times, stability is challenging, frankly.
I am taking the time to eat well, exercise, watch the sunrise most days. As I talked about at the retreat (with my artifact) this period of my life (virus aside!) is one of great change and upheaval. Toss the virus in, and well, I'm just trying to keep my chapeau on in a hurricane. I feel like I was adopted by the Flying Wallendas and I have permanent vertigo and, yet, they've made me the opening act.
As for others, most of the work day, I talk to people who have filed for unemployment and are desperately waiting to hear something. I let them show me whatever emotions they have and I try to temper them as much as I can. I recognize what an absolute shitshow everything is right now and if I can help with my words and knowledge, I do my best. Sometimes it helps. Sometimes it doesn't. I do what I can.
I pray the whole "fake it til you make it" will eventually find me awash in "make it".
—————————————————————————————————
Erica Olobri, Director,  Marcum LLP
Responsibility – Arranger – Achiever – Positivity – Developer
When this all first started, I really didn't think this was going to get as serious as it has become.  This is truly the craziest thing I have seen in my lifetime and talking to my parents and grandparents, this is like nothing they have seen before.  This uncertain time has brought to the forefront some uncertain feelings that change from day to day.  I would say that first off the company I work for took a very proactive approach when all the news broke.  Over the years, the company has made significant investments in technology, which made the decision to make their employees work remotely a lot easier that some of the other companies we see out there struggling and deciding how to PIVOT during this crisis.
Once this decision was  made by my company, I made more of an effort to stay in communications with clients and teams to ensure our communication lines were open and we could adapt in this changing situation.  Now that I was working remotely and balancing the clients, staff and partners' demands, there was an announcement to move all the kids into distance learning from home.  At first, I was shocked that such a huge decision was being made at the state and national levels; then I stepped back to take a breath to realize it was a blessing that my kids would be home and safe during this crisis.  Of course, I wasn't sure how it would all work because my husband was still going into work daily and his company had no intention on stopping their business for this.  He didn't even receive any communications internally at his company regarding what was going on in regards to this crisis.  I decided that the weekend before DISTANCE LEARNING was going to start that I would develop a schedule for my kids to ensure they had enough time to do the assigned school work and also enough rest and outdoor time to help protect their mental health.  The first week was crazy and then it got easier.  I think having structure and taking breaks to get outside really helped us get through the first week.  During the second week, I think the routine kept us going.  We really were trying to keep up with work, school and getting outdoors with our dogs.  During this period, I know the crisis was hitting others in my family harder than me so staying on top of that was another thing I had on my mind. Keeping in contact with my mom and dad, making sure they were safe.  Also starting to use new tools to keep our communication and socialization activities going without being together.  We started using HOUSE PARTY  and ZOOM for family games.
Now that we are deep into this self-isolation and the whole family is working from home, I think keeping a schedule is key to ensuring stability.  I also think it is key to keep checking in with your kids, parents, siblings, neighbors and friends, keeping those communication lines open, having those conversations and also trying to help where you can.  I think our kids are going through a tougher time than some adults are.  I just constantly keep talking through things with them, trying to make sense of it all and letting them know we will get back but it may be a different normal.  I think after all this ends, we will see a shift and I think the shift is already happening.  I think people for a long time didn't invest significant time in family and it was largely due to all the demands we put on ourselves daily.  I think this will truly help us step back and start appreciating things that really matter – family, personal connections, time together, enjoying daily outdoor time, etc.
—————————————————————————————————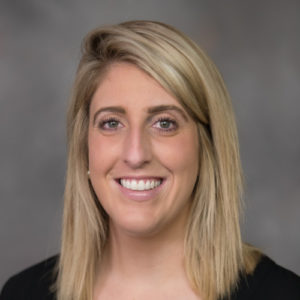 Victoria Bernardo, Assistant Director of Stewardship, Rhode Island College
Adaptability – Empathy – Communication – Context – Activator
I believe I am using my strength of adaptability to just adjust and pivot. The unknown and constant changing doesn't make me nervous or anxious like many others. I enjoy being able to just go with the flow and face each day as it comes. I believe I have been able to provide a level- headed approach to current events and a sense of calm to others during this storm. I've never been one that needs to control things, so I have been able to see when my family or friends need that control and have been able to show them the things they can control and ways to find stability and structure in these uncertain times.
—————————————————————————————————
Mary Grover, Senior Counsel, Everysource Energy
Learner – Achiever – Includer – Arranger – Positivity
 I openly practice gratitude; there is so much to be grateful for.
I am being as helpful as possible; the needs are many and come in all sizes.
I am staying calm; #calmnessspreadstoo.
I am ensuring that I am as informed as I can be; listening is important.
I am then being as transparent with others as the situations calls for.
I am positive; smiling exudes positivity. I keep the work flowing; it's important to keep putting one foot in front of the other.
These actions played out in a somewhat unique way earlier this week when I lead a group of community liaisons from Eversource Energy in our interactions with town officials from the South Coast of Massachusetts as part of Eversource's storm restoration effort.  Working the storm response role from home was a unique challenge, but our great team got up to speed quickly and did a magnificent job of seeking community priorities and keeping community officials apprised of our status.  I supported this team with the data, resources and "tone" they needed to do their job, and was appreciative of their positive comments on my leadership during this stressful time.
It's quite frankly been very pleasurable to find ways to support others during this pandemic. Many ways are small, but all are meaningful. And, of course, all of these actions help my own stability and always has.
—————————————————————————————————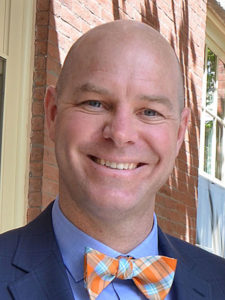 Adam Olenn, CEO, Rustle & Spark
Activator – Learner – Maximizer – Ideation – Futuristic
For me, stability is really the follow-through of compassion.  Right now, that's manifested by making sure that every moment of professional contact – with employees, vendors and clients – is a moment of human contact as well.  This situation has thrown klieg lights on the idea that the niceties are really necessities.  Before we can get to business, we need to check in and make sure everyone's family is ok.  We've also been looking for ways to help members of the team who are really stuck right now, like having photographers help with research for future business development.  And, lastly, we're being really open about our pipeline;:which sectors have frozen up, and where there are unexpected opportunities.  That's helping everyone see a way forward without over-promising that this is going to be easy.
—————————————————————————————————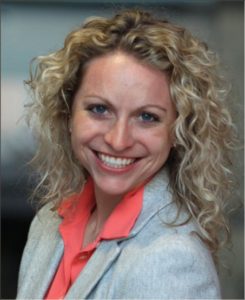 Danielle Crafford, General Superintendent; Gilbane Building Company
Responsibility – Significance – Competition – Harmony – Achiever
Stability is more important now than ever. I am still working full time but my two kids are still at home, like everyone else. While I get to leave the house 5 days a week and maintain a normal work schedule, my kids only get to leave the house to play outside in the backyard. Even at such a young age, 6 and 4, they know something is wrong and different and even they are feeling a sense of worry and concern. Keeping a level head, a somewhat normal schedule, an open heart, and open/transparent communication has allowed me to ensure their little minds are aware of what's really happening outside, but are focused on where they should be – worry-free and continuing to explore where their imagination will take them.
—————————————————————————————————
Mike Maccarone, Production Manager, Edesia Nutrition
Connectedness – Developer – Ideation – Positivity – Futuristic
Our greatest ability is our availability.  During these unprecedented times, the need to be "available," especially as a leader, has become the overriding variable for me. Whether I am answering off-hour work calls, offering support to family, or sharing positive messages with friends, my ability to be "available" is key. Being in consistent communication with my employees, and loved ones alike, helps to provide some stability in our lives. I have also found the need to be available for myself.  Dedicating personal time for my well-being, be it physical or mental has become more necessary than ever.  Creating time throughout my day for exercise and meditation has kept me grounded during these turbulent times.
Making yourself "available" by communicating, sharing positive messages, and offering support to those in your universe — employees, family, loved ones and friends —  provides much-needed stability in unprecedented times. Also, be "available" to yourself by finding time each day to exercise, meditate or whatever you want. — Mike Macarone, Production Manager, Edesia Nutrition
—————————————————————————————————
Caitlin Chaffee, Policy Analyst, RI Coastal Resources Management
Input – Developer – Learner – Arranger – Positivity
My husband and I are fortunate enough to be working remotely, which means that we can be together and home for our two sons, 10 and 8. We're trying to provide stability for them by getting outside each day, and encouraging them to practice their musical instruments (drums and guitar). Distance learning for them has been fine; we are trying to be realistic in our expectations, and we know many teachers are struggling with this new normal. My husband is a wonderful cook and family dinners are more regular than they have ever been — this may be my favorite part of the day.
We check in regularly with my parents, who are in their late sixties and in RI, and my husband's mother, who is in her seventies and lives alone in Massachusetts. She has lived independently for many years and is doing fine, but if the need arises we will have her move in with us. We pay a woman who is a retired teacher to put our boys on the bus each morning. We consider her family, and we have continued to pay her during this time. It's not a huge sum but we wanted to support her in some way. We're trying to support neighbors who are on the front lines in any way that we can. Yesterday, we brought a box of N95 masks that was unearthed at my office to our neighbor who is a nurse in the Emergency Department at South County Hospital, and whose husband is a firefighter in Newport.
We have been buying restaurant gift cards, supporting small businesses online where we can, and donating to charities like Big Brothers Big Sisters, Family Service of RI, and Doctors Without Borders. We plan to donate most of our stimulus check to these charities and our local food bank.
None of this feels like enough. We are so fortunate, and I feel like we should be doing more to ease the massive amount of suffering that this pandemic is causing. I am truly inspired by the many stories of people (especially my LRI Pi II classmates!) rising to this challenge and helping in extraordinary ways. It motivates me to continue to find ways to help wherever I can.
———————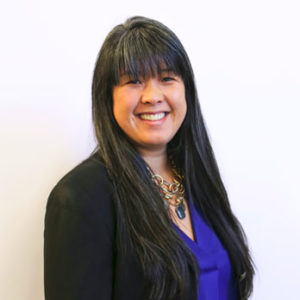 Siu-Li Khoe. Vice President, Business Development, RI Commerce Corporation
Connectedness – Input – Responsibility – Empathy – Positivity
 For immediate family:
Eat Meals together.
For family:
Make cakes for family and FaceTime for singing and connecting
For friends:
Check ins via text/phone. I try to do three friends a day. (not the same ones)
For colleagues:
Daily stand ups and weekly happy hours. Around the room questions that don't directly ask "how are you" but do ask them to process their most trying and/or hopeful communications of the week.
—————————————————————————————————
Lisa Huftalen, Graphic Design/Marketing Manager, VIBCO
Responsibility – Positivity – Arranger – Context – Individualization
Staying connected digitally to the key people in my life has been the answer to maintaining sanity and stability, through this pandemic.
I often think of people in the past (my Context Strength) and how they managed through the Spanish Flu 100 years ago and I am so thankful to have my phone and laptop! I have taken walks in the old cemetery down the road and read the story in the headstones of families that were decimated with children dying every few days during the year that hit Hope Valley particularly hard. A friend of mine died this past week up in the Boston area and I was able to speak, message, and Facebook with friends and family. Although we were not able to hug, we were able to comfort each other and tell stories that brought smiles to our faces and promises for a memorial when this is finally over.
I am fortunate to have the stability that comes from being able to continue working. This is where my strengths shine: #1 Responsibility and #2 Positivity serve me well. I try to help with cleaning and sanitizing the workplace, and by suggesting things that we could be doing better for social distancing and maintaining a positive environment. Our calls often come from food processing, agriculture and pharmaceutical firms needing our equipment. A simple piece of vibration equipment can save a life by removing the possibility of a grain collapse. Knowing I am getting information to help them, digitally and in print assures me that I am making a difference for people during this pandemic and that my job is stabile for my family.
During this pandemic I also find that people feel the need to take care of me!  Being high risk from past health issues with a husband in a wheelchair, I am seeing the good that exists in so many people. Neighbors have called to check on us, family has dropped off food at the door, and my boss arranges food and dairy drop off at work. I got a call from a total stranger in town who was checking up on people who were known to be at risk. Did I need any town services or help with utilities?  It was comforting and reassuring to know there are people who care. I am so thankful for the many Pi IIs that are finding ways to lead and help their communities, and with our loneliness/connectivity projects.
—————————————————————————————————
Brian R. Casey, President, Pariseault Builders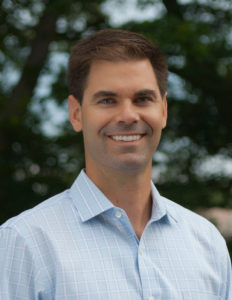 Achiever – Context – Arranger – Relator – Futuristic
I am a routine person I have strong habits that I have worked on over a long period of time that result in routines. These routines create stability for me.  Without maintaining routine, I often times feel unbalanced and even out of control.
Some examples of these are:
Still go to bed at the same time every night
Still wake up early and exercise every day (gyms are closed but basement workouts and runs still work)
Try to maintain the same diet (depending on the foods available that week)
Maintain daily morning routine of prayer/journaling/reading/creative work
Still dress the same, I am still going to the office but obviously do not have in-person meetings any more.  It is important for me to still keep this routine which helps get me into work mode.
Some new things I have implemented to ensure stability are:
Daily Webex meetings with my leadership team to discuss our employees, any issues that may have arisen that day, and any new regulations imparted by the government
Weekly e-mails to the company to provide assurance, appreciation for everyone's cooperation and addressing any new policies going forward
Job-site visits to share information with field employees and answer any questions they may have
I'm also trying too spend more time considering things that I am grateful for and less time on the negatives right now