By Margie O'Brien Reed '16 | 11/27/2018
LRI Women's Networking Group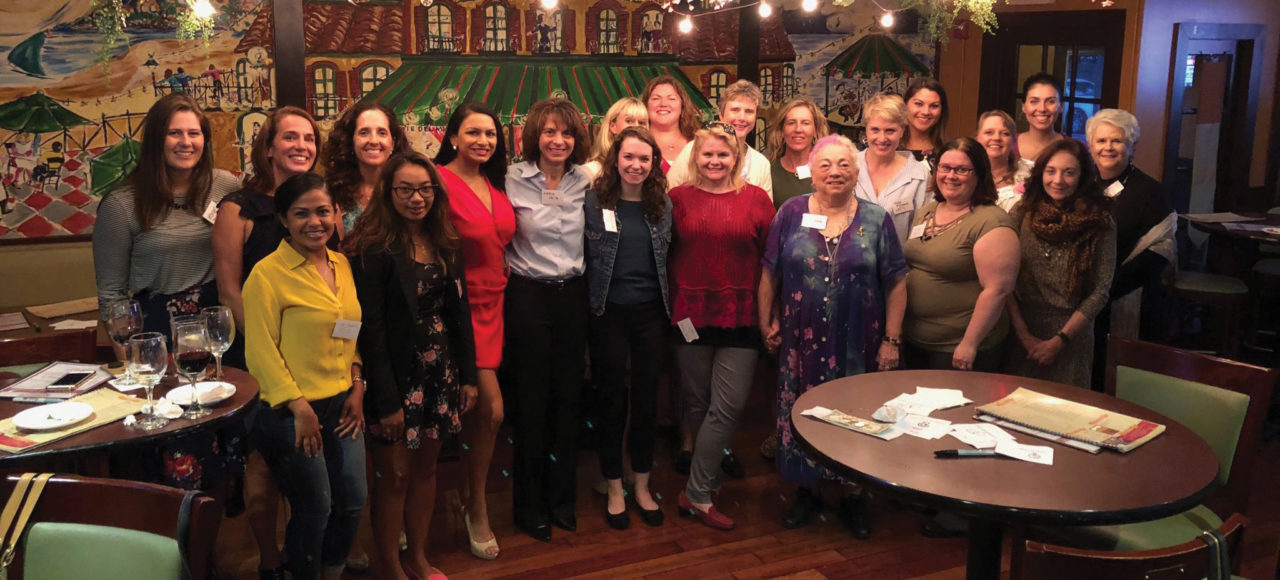 After finishing a small, bistro-style meal . . . you often crave more. This was the feeling among the women of MU II (best class ever!) after completing our yearlong adventure with Leadership Rhode Island in 2016.
We were intrigued with the topics, inspired by the causes and impressed with the people already making a difference in our beloved state. We wanted to learn more and explore how we, too, could help make a difference.
So, a group of Mu II class members formed the Women's Network arm of LRI and developed LRIWN's mission: To connect a network of women to empower, support and inspire one another to create meaningful and positive change.
Our goal is to continue the LRI experience by discussing the important subjects and showcasing the relevant speakers and activists in Rhode Island in a setting that would not only bring women together, but also empower them.
To date, LRIWN has taken on the controversial subjects of "Dreamers" and immigration in a panel discussion that spurred a lively and emotional conversation. In another event, Kelly Nevins '06, executive director of the The Women's Fund of Rhode Island, presented salary information showing disparities in what men and women earn in Rhode Island. The pay data troubled the standing room-only crowd, many of whom were fired up to achieve pay equity.
A third event, facilitated by former LRIWN Chair Fran Loosen '16, offered a private screening of the documentary 13th. This is a powerful film that chronicles imprisonment and the rise of mass incarceration, particularly of African-Americans, from slavery to modern-day sentencing practices. This film and the subsequent conversation dovetailed beautifully with discussions during Crime and Incarceration day, a staple of LRI's core program.
We are currently brainstorming for new events in 2019 that will be in line with the interests and passions of the LRI alumnae.
LRIWN encourages more alumnae to get involved with our events, not only to be informed but also to reconnect to their LRI roots. In time, we hope to open this forum up to all women in Rhode Island so they may benefit from the networking, activism and voice that is Leadership Rhode Island Women's Network.
If you are interested in learning more about the LRI Women's Networking Group, contact us to be added to the LRIWN mailing list:
office@leadershipri.org