By Scott Fraser '98 | 11/28/2018
Sigma—20-year perspective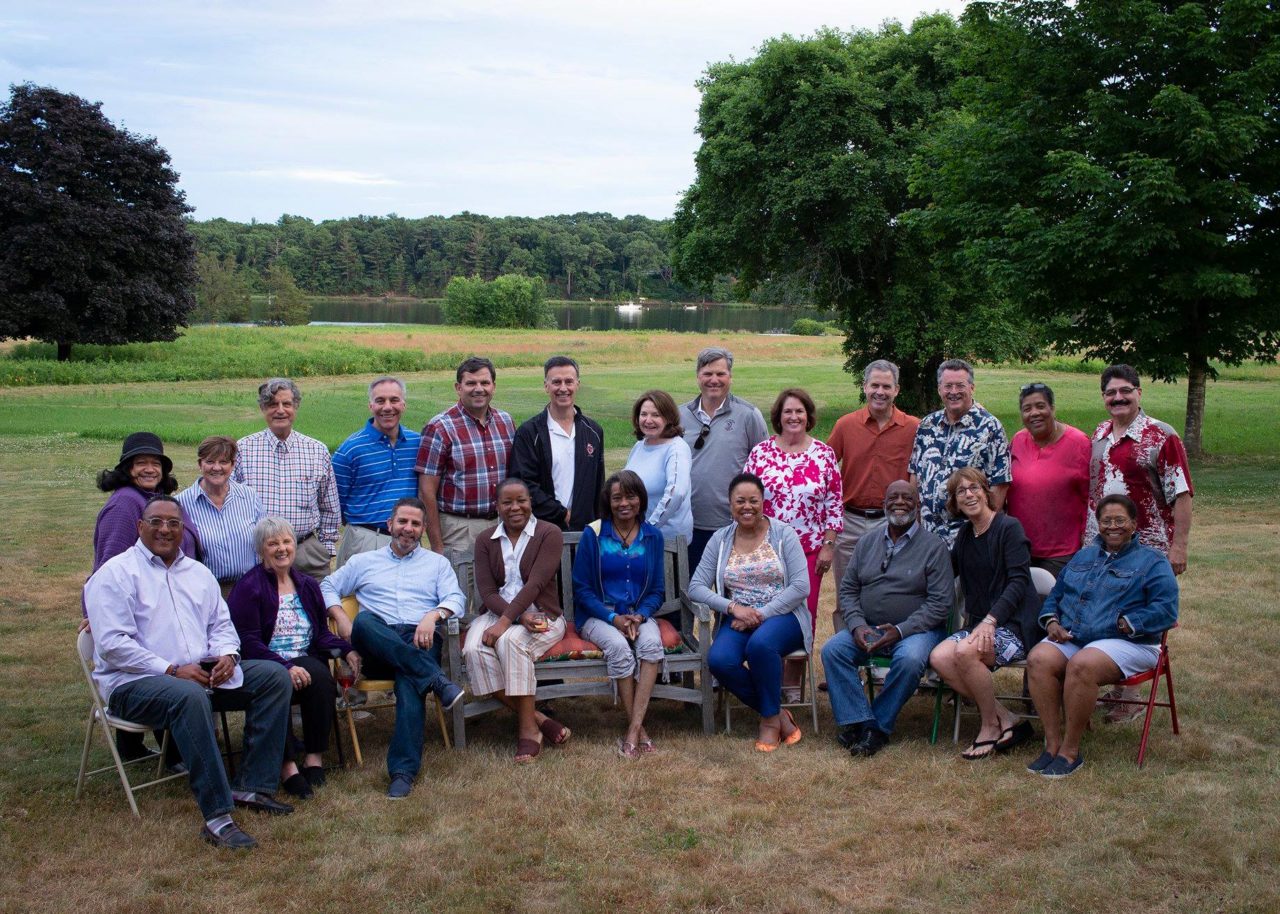 "The best class ever!" Yes, I had heard that phrase a few times before beginning my Leadership Rhode Island journey, but I didn't really buy into it. Honestly, I couldn't really grasp its meaning, until going through the full LRI experience. That was in 1998 as the Sigma class came together in what, at the time, was the most diverse class ever crafted by LRI.
Like all before us and many after us, we gathered at Alton Jones on the first morning of our two-day stay, not really sure what to expect. Most of us were more than a little apprehensive. Then the program began. Introductions were made. Information was given. Plans were laid out. Questions were asked. Banter was free and abundant. We just thought that's what all classes do. The personality of the class along with the personalities of our individual members was readily apparent. Before we reached noon on our first day our dear program director declared that the Sigmas had "over-bonded." We took that as high praise (although I'm not sure she meant it that way!)
To tell the truth, that bonding has never stopped. We recently gathered to celebrate our 20-year anniversary. Close to 25 of our classmates showed up and we had a great time catching up and renewing acquaintances. But this is nothing new. Since graduation, we have gathered at local restaurants, bars, classmates' homes, or wherever, at least once a year, just to get together and enjoy each other's company.
Together, we have celebrated the births of children and grandchildren, new jobs, new businesses and runs for elective office. Together we have mourned the death of one of our own, the spouse of a classmate, the loss of jobs, or any other of life's lesser moments. We have been there for one another in ways that never would have happened had we not gone through the LRI experience.
Some classmates have moved out of state. Some have lost touch. A few don't always respond to our emails. But present or not, the bond is still there, and it is strong.
Over the years, I have spoken to many in other classes. They generally say they all stay in touch for a couple of years, and then not so much. What makes the Sigmas different? I don't really know. Like a sports team that wins a championship even if they may not have the most talent, I think it is the makeup of the class and the chemistry that flows in and among all class members.
Despite the differences among us, we all really liked each other as we went through the program in 1998. And we still do.
So, if your class has not kept in close touch over the years, why not try bringing folks back together? Reach out. Start with a couple of friends. Add a couple more. Keep adding until you have a full-blown class reunion.
While you're at it, get back involved with LRI. Volunteer for a committee. Keep up with your annual dues. Attend a forum. It is a great program and it keeps on giving.
And if you run into a Sigma, tell them I said hello. Best class ever!
1998 Sigma Class: 
Karen Asher
Joseph Avanzato
Denise Barge
Susan Bodington
Marguerite Brown
Victor Capellan
Steve Chianesi
Lisa Churchville
Ruth Clegg
Serena Conley
Donna Cupelo
Robert D'Andrea
Laura DiSano
Margaret Dooley
Karla Driscoll
Guy Dufault
Donna Dufault
Jon Duffy
Scott Fraser
Louise Herrington
Beth Honan
Miriam Inocencio
Robert T. Jones
Chris Koller
Phillip Kydd
Pierre LaPerriere
Martin Lafferty
Cindy Lawlor
Joseph Le
Steven Lord
Daniel Lorraine
Mark Malkovich
Rose McIlvane
Mark McKenney
Armando Medeiros
F. Paul Mooney
David Mullen
Christopher Nelson
Harvey Perry
Paul Pickens
Marcia Russell-Cintron
Beverly Scott
Elizabeth Severance
Tom Sweeney
Lisa Van Couyghen
Bradley Waugh
Peter Wells
Pheamo Witcher
Mary C. Wyatt
Mila Xavier
Stephen Zubiago