By Justin Consoli | 8/15/19
Words from Justin Consoli, LRI's Strengths-Expediting Summer Intern
Why would a political science major with an interest in private business willingly choose to work for a not-for-profit organization with a purposely non-political approach?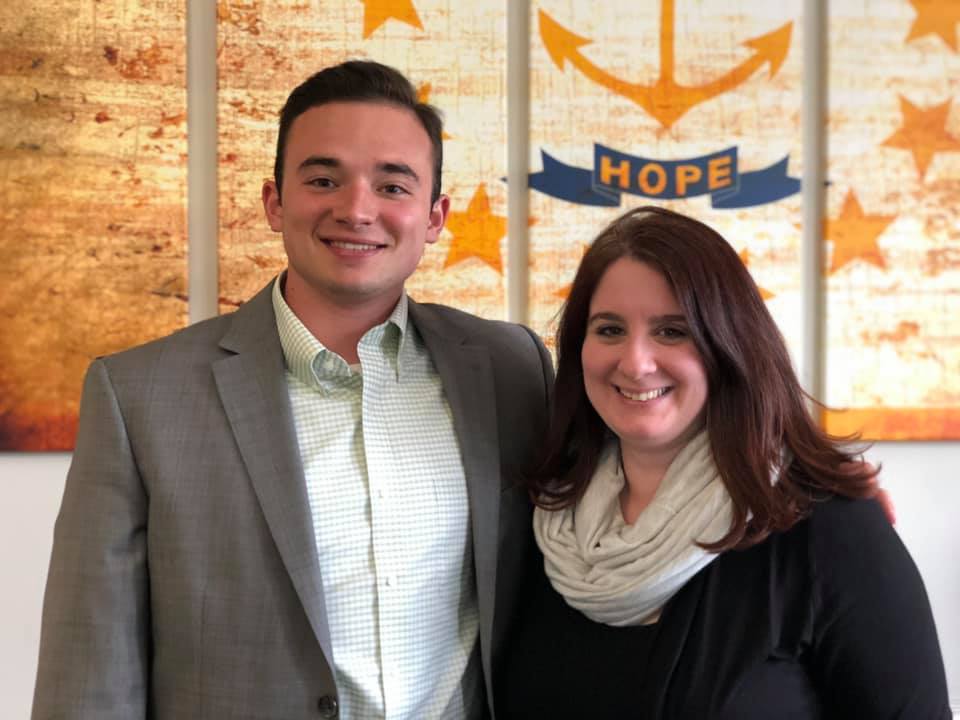 Why would a political science major with an interest in private business willingly choose to work for a not-for-profit organization with a purposely non-political approach?
This question has been indirectly asked to me by many of my family and friends over the past couple of months. Interning for Leadership Rhode Island with my background and career interests may seem counterintuitive. Surprisingly, I would say to anyone that my summer internship with LRI has been a profoundly eye opening experience and worthwhile venture into the nonprofit world. As I am about to begin my final year of college with many important work and life decisions ahead of me, I now feel that I have developed a deeper understanding of my own capabilities and strengths, all because of the challenges I have faced and the involvement I have had over the past couple of months with LRI.
LRI's cross sector collaboration creates an environment for individuals to work alongside others who are all becoming aware of the power in maximizing their own natural potential. LRI allows one to gain access to the intertwining networks within the state of Rhode Island, which sheds light on the power of connectivity within The Ocean State itself. During the session days which I attended at the maximum security prison and the RI Veterans Home, I witnessed true collaboration in action by the 2019 Omicron II Class, as they attempted to address solutions to some of the most prevalent issues within the state of RI.
In regards to my role as Strengths Expeditor, I am most proud of LRI's success this summer in collaborating with Skills for Rhode Island's Future in helping facilitate PrepareRI's high school bootcamp. The cross-sector community that was brought together showed an all out effort developing 340 high school students from across the state, so that they would be prepared for their own internships. Being a part of planning the curriculum in each breakout session, to organizing all of our LRI volunteer alumni and coaches, all culminated as a final product into positive feedback and recognition from the community at large and the students themselves.
Most importantly, I have come to realize this summer that regardless of one's background, leadership involves being comfortable in speaking your own truth, even if you are the only person in a large crowd with a given perspective. The truths that we all hold close to our hearts, whether political, spiritual, or scientific; all share a commonality. In that, all of our perspectives developed through experiences over our lifetimes are personal and hold some type of private or public importance. Therefore, true leadership regularly involves recognizing that deep down we all have transferable values that are often just expressed in different fashions.
My time with LRI this summer has been an incredible experience that I would have never expected to be so rewarding looking back to the beginning of the summer. To the LRI team, community, alumni and board – I truly thank you for the short time I was able to join your mission of positively transforming individuals, organizations and communities. I hope to continue to spread the message about how improving human capital through individual strengths can create positive change, just as how LRI has proven time and time again that it is possible throughout the state of Rhode Island and beyond.
Justin Consoli
Strengths Expeditor
LRI Summer Intern from Providence College