By Mike Ritz '07 | 01/07/21
Words of Wisdom From Our Departing Board Members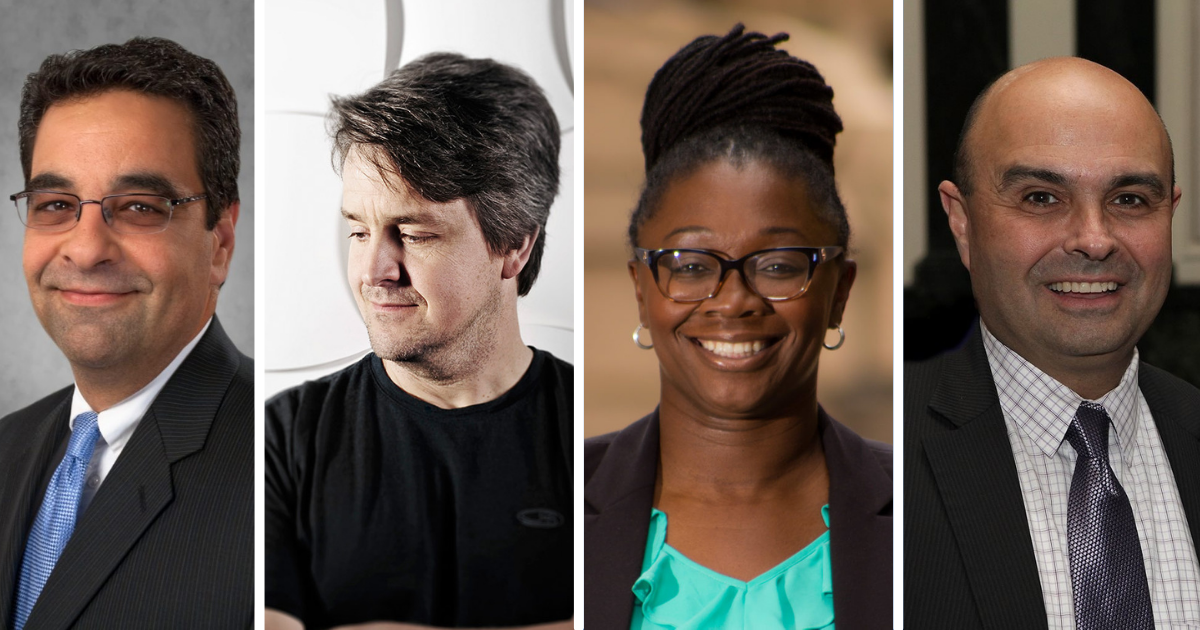 At Leadership Rhode Island we recognize that we stand on the shoulders of those who came before us. It is with immense appreciation and gratitude that we thank Paul Oliveira (LRI '07), Alec Beckett (LRI '11), Angie Ankoma (LRI '14) , and Bob Ferreira (LRI '11) for their service on our Board of Governors, as they leave our board ranks due to the term limits outlined in our organization's bylaws.
I've asked them each to reflect on their role in getting LRI to this point in our 41-year development, and share with us "What do you look forward to for the LRI of the future or what advice do you have for the board/organization moving forward?"
Paul Oliveira (LRI '07)
"I look forward to LRI continuing to meet its mission of "engaging and connect people through shared experiences that positively transform individuals, organizations, and communities." What has made LRI special over 41 years has been its ability to innovate new and better ways of meeting this mission by expanding the opportunities for leaders to engage, well beyond the core program. And most recently, LRI has been forced to innovate in how its engagement opportunities are being offered in a virtual setting.
This spirit of innovation causes me to see a bright future for LRI. My advice for the Board is to remain receptive to this spirit of innovation while continuing maintain the sound governance and financial management that will allow LRI to thrive for another 41 years."
Alec Beckett (LRI '11)
"I believe LRI's recent success has largely resulted from its ability to adapt to—and even anticipate—rapid, tectonic shifts in society. We are now in an era of exponentially accelerating change—socially, technologically, politically and economically. Like it or not, this is the new normal. And while there is an institutional instinct to prefer careful, incremental change,  LRI and every other organization needs to recognize a new truth: that whatever they are today—no matter how effective and beloved—they will need to be something else tomorrow. "
Angie Ankoma (LRI '14)
"I am looking forward to watching LRI continue to adapt and innovate in life after 2020. There is a great deal of potential to connect and engage with leaders both locally and nationally. Go do it! I'll be watching and cheering you on!"
Bob Ferreira (LRI '11)
"At my interview for Leadership RI, I was asked to respond to a quote from Margaret Mead, "Never doubt that a small group of thoughtful, committed citizens can change the world." This quote has resonated with me throughout my LRI journey. I encourage everyone to exercise thoughtful commitment and invite those who share your care and concern to join you in making a difference.  The LRI alumni network, especially, is very strong and can be very powerful.  I encourage all who identify with this great group of individuals to embrace it and invest in its future."